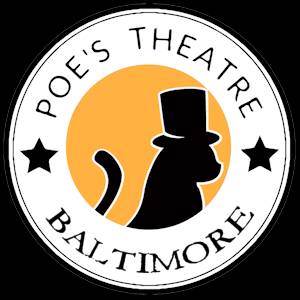 Vince Wilson
---
Hosting since May 2020

4 events hosted
---
Poe's Magic Theatre sprang from discussions while working with The Lord Baltimore Hotel on projects involving magic and mystery. Headed by Mystery Performer Vince Wilson, a plan was set in motion that would eventually become Poe's Magic Theatre. Vince works closely with amazing entertainment, Poe historical landmarks (such as the Edgar Allan Poe House and Museum and Westminster Burying Grounds), RavenBeer and The Lord Baltimore Hotel to bring you World Class Entertainment in his hometown of Baltimore City. From an idea over two years in development, Poe's Magic is finally here!
www.poesmagic.com | @poesmagic
THE LORD BALTIMORE
We promise to bring the best and brightest of the World's premiere entertainment and upcoming talent! Come to Poe's Magic to bear witness to remarkable Sleight of Hand, mind-bending Mentalism, hilarious comedians and spooky ghost tours! The Lord Baltimore is the Heart of Entertainment in Baltimore! Each show is hosted at the elegant and historic Lord Baltimore Hotel!
Every detail of the Lord Baltimore Hotel is rich in historical and architectural significance, all coming together to create one of the most unique and interesting hotels in downtown Baltimore. Guests arriving through our revolving doors are greeted by a magnificent lobby featuring a beautiful grand piano, classic oil paintings, polished brass and an award-winning vaulted fresco ceiling with an immense Murano glass chandelier.