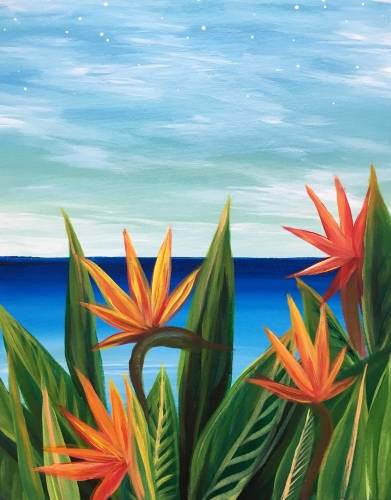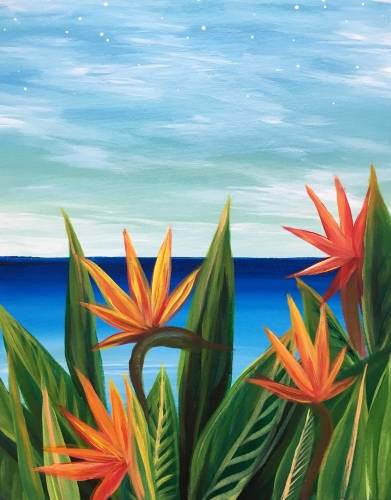 Paint Nite: Aloha Birds of Paradise
---
---
---
The Original Paint Nite: Unleash your inner artist
We are so excited to paint with you! We look forward to giving you, your kids and everyone who signs up, a wonderful, creative time to enjoy together virtually through 'ZOOM"! You will need to go to zoom.com and download their free software. On the day of your event we will email you a link that you will use to access the event. Please be careful to write your email address correctly.
This is a Self-Supply event. Please look below at supply recommendations. Order them online, call the store and order for curbside pick up or use what you have on hand
Recommended Supplies – can be purchased at Michaels, Joanne's, Amazon, Hobby Lobby.
TO PAINT: Canvas – 12" x 16" is good, size but use whatever works for you! If you don't have a canvas, heavy paper or cardboard works too. If you buy these, you'll have extra for more Paint Nites https://www.michaels.com/6-pack-12in-x-16in-super-value-canvas-necessities-by-artists-loft/10276631.html
- Acrylic paints - you'll need blue, yellow, red, black and white but feel free to bring your own unique colors into the mix. If using paper, water colors work too. If you get this set you'll have enough paint for many, many paintings. You only need to squeeze a nickels worth at a time and mix in the water https://www.michaels.com/liquitex-basics-introductory-set/D003176S.html
- Paint brushes - a ¾" or ½" wide flat brush, and a pointed round brush for detail https://www.michaels.com/taklon-premium-flat-brush-set-by-craft-smart/10369402.html
- Paint palette - a paper plate, cardboard, sheet of tin foil or plastic will work
- Cup of water, something you can wash easily or dispose of
To color and draw:
- A pencil
- Pencil eraser,
- Black sharpie/marker
- Crayons or colored pencils
- a few sheets of paper
Before the event grab a snack, pour a drink, then hop on to our live video streaming service to make your unique masterpiece and meet others.
Tips for artists are greatly appreciated
Your host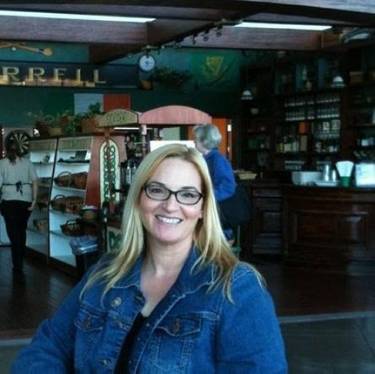 I've always loved the arts, and have expressed myself in song, acting, and painting. Nothing is as fun and relaxing as painting. It allows you to forget everything for awhile except making something new. Paint Nite allows us to share being creative together. I can't wait to see you!
Verified Paint Nite Guest
She was good. Just the right amount of attentiveness.
Verified Paint Nite Guest
Very patient , helpful
Verified Paint Nite Guest
She was friendly, funny and patient, I really enjoyed her virtual painting event!
View Stacy Feary's Profile