The Original Paint Nite: Unleash your inner artist
Create with us from anywhere! We're going virtual!
Join us on your laptop, tablet or cell phone to paint and socialize online with us. Our team of professional artists will guide you through every step of the creative process.
This is a Bring Your Own Supplies Event
You will need:
a canvas (or another surface like paper or cardboard). We use 16" x 20".
paint: red, blue, yellow, black and white
Three paint brushes: larger brush (3/4" to 1" wide); skinny brush for details; and a medium brush in between the two.
An old toothbrush
paper plate or tupperware lid for mixing colours
paper towel or microfiber towel you don't mind getting dirty/stained
cup of water
Your location

Virtual
Painting from the comfort of your own home!
Your host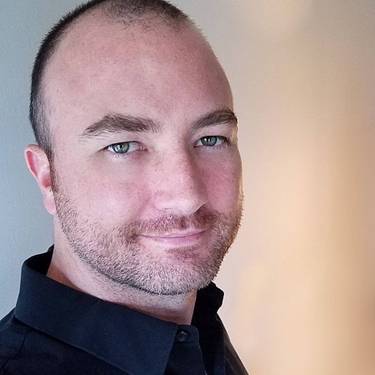 I went to the University of Colorado Boulder to get a degree in Computer Science, but I was lured over to Fine Arts by the promise of fame and fortune. I was so sick of seeing millionaire painters and artists getting all the breaks, and I thought, "Why not me!?" I was shocked to find out that there aren'ÂÂÂ't actually any millionaire artists and painters. Go figure! But the joke's on them, because I didn't technically finish my degree anyway. I was, once again, lured away - this time to the exciting world of graphic and web design. I started doing freelance work before I finished college. I worked on all manner of web projects and digital art, but something was missing. I missed the simple joy of painting. So I'm back! I'm connecting with my roots, my roots being drinking and painting... like a real artist!