Paint Nite: Colorful Abstract Paris
---
---
---
The Original Paint Nite: Unleash your inner artist
Come ready to rock out and paint with Ms. Pink!!
Event time: 1-3pm, Inside California Pizza Kitchen
Please arrive 10 mins early to claim your spot!
Tickets must be purchased through YAYMaker.com
The best and closest seats are first come first serve.
Big group? Send one person to claim seats.
Yes, you can EAT AND DRINK during the event!
This is not a BYOB event.
This event does count on Ms. Pink's Frequent painter's card.
Ms. Pink's Frequent painter's card: For every 5 events of Ms. Pink's you attend you get a free event as a THANK YOU for supporting my business!
Follow me @MsPinkATL Email: MsPinkATL@gmail.com
Your location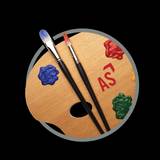 Atlantic Station - California Pizza Kitchen
Paint Nite will be held at California Pizza Kitchen Closest parking is Stair 2 or 6 (Red) or Stair 3 or 7 (Purple). Parking is free for 2 hours in the parking deck and then the rates start at $4 in the 3rd hour. Ride the free AS shuttle – if coming from Marta Arts Center Station. Shuttle picks up/departs every 10-15 minutes. If you choose to park on street level they must feed the meter.
Your host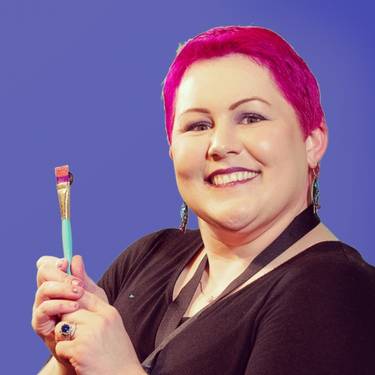 Aleigha AKA MISS PINK Grew up in a very creative family, and art has always been an essential part of her life! She has a Master's in Art Education, with concentrations in textiles and metalsmithing. She was an elementary school art educator before Paint Nite. So don't worry, if you've never painted! She will break it down step by step, to ensure your masterpiece! :) ***MISS PINK'S TEAM FREQUENT ATL PAINTER CARDS ACCEPTED WITH THIS ARTIST!*** Don't have a frequent painter card? Ask Aleigha for one at the event! DISCLAIMER: Coming to a Miss Pink Paint Nite event means rockin' to awesome music, embarrassing your friends while singing them Happy Birthday, dance contests, painting, drinking, and having a GREAT TIME! Sometimes our humor may get a little bit naughty too! :)