No Sew Reusable T-shirt Bag - Virtual Event
---
---
---
Yaymaker Innovation Labs

*This is a VIRTUAL event. You will need to download the Video Conference App. ZOOM and create a free account, to access this virtual Yaymaker event.
Together along with your host/hostess and other virtual participants, you will get the chance to create a brand new look out of any T-shirt you already have. If you're ready add some cool cuts to your school spirit shirt, your marathon shirt , your sweethearts long lost T-shirt, or any other T-shirt you can find, please join us.
Enjoy entertainment, connection, and creativity from anywhere you are, with Yaymaker Honolulu.
It's time to rediscover the world of relationships on a whole new level. Join us from the comfort and safety of your own home with ANY streaming device & the ZOOM conference call application.
Yaymaker is here to help you celebrate the day.
Supplies needed:
1. T-shirt
2. Scissors
3. Ruler or Measuring tape
Just find a T-shirt and join us!
*Every cut T-shirt will be unique... just like YOU!
*This is a virtual event. Please DO NOT go to the physical address listed in this description. The address is just a location marker for Honolulu, HI's virtual events.
*Tipping your Yaymaker Artist is encouraged, but not required. Information to leave a tip will be pinned to the top of our Facebook page @yaymakerhonolulu Mahalo for showing us some love. ❤️
Your location

Virtual Venue - Honolulu
Come join us for a "LIVE" Virtual Yaymaker event, in a venue of your choice. Stream direct from any streaming device that you have access to, including your smart phone, tablet or lap top. Laugh, create, and just do you. Join your community at the coolest kind of party in 2020, a Yaymaker party! We've got the oath, we've got the jokes, and we've got the skills to show you how to bring some Yay to YOUR day. Embrace your creativity and expand your horizons. We love to #makeyayallday
Your host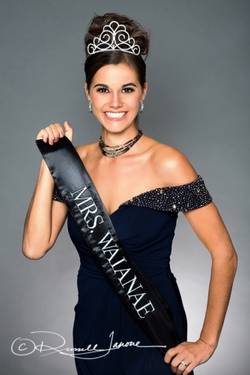 Meet Katelin. Wife, Mother of 4 Children, Beauty Queen, and Business Woman combined. Katelin is a Master Artist, Team Leader, and Event Specialist, with the Yaymaker Company, in Honolulu. Every side of Kate is FUN & FULL of LIFE. She is a mission driven young lady, who takes the world by storm each and every day. Among her many talents, are gardening, personalized plant based healing, and bringing out the best in people. (That's YOU!) Katelin's personality, can range from classy to crazy! So get ready for a surprise when you join her, at an event. It's the only sure fire way, to find out how Katelin, is going to make you Yay.