Unicorn Toilet Paper Roll - Virtual Event
---
---
---
Yaymaker Innovation Labs
*This is a VIRTUAL event. You will need to download the video conference app, ZOOM to access this virtual Yaymaker event.
Have you been saving your toilet paper rolls by chance? if not you better start now:)
Enjoy entertainment, connection, and creativity from anywhere you are, with Yaymaker Honolulu.
Let your inner child out and take matters of happiness into your own hands, with toilet paper roll craft making, island style.
It's time to rediscover the world of relationships on a whole new level. Join us from the comfort of your own home with ANY streaming device with the ZOOM conference call application downloaded. Invite the whole family to join in the fun. Puppets have been used to pass on the wisdom of stories for generations. So share this party invitation with your friends and family, from far and wide, to celebrate the freedom of expression through creativity. Build whatever sock puppet character you would like, with supplies you already have at home & start telling YOUR stories. Yaymaker is here to help you celebrate the day. Please use supplies that are easily attainable.
Supplies ideas (not limited to)
Adhesive: craft glue, hot glue, other glues, tape, rubber bands, self adhesive Velcro, etc.
Character Body: empty toilet paper roll or paper towel roll (cut in half)
Decorating: paiint (acrylic or craft paint), crayons, markers, extra material to make clothes for your unicorn if desired. You can use hair ties, barrettes, ribbons, doll clothes, or whatever else you can find laying around the house to decorate with.
Paint brush or Q-tip to apply paint
Cup of water: to rinse paint brush
Paper towel: to dry paint brush if you are using one
*Every unicorn will be unique... just like YOU! Welcome to Yaymaker island stlye. Aloha
*This is a virtual event. Please DO NOT go to the physical addressed listed in this description. The address it just a location marker for Honolulu.
*Tipping your Yaymaker Artist is encouraged, but not required. Information to leave a tip will be pinned to the top of our Facebook page @yaymakerhonolulu Mahalo.
Your location

Virtual Venue - Honolulu
Come join us for a "LIVE" Virtual Yaymaker event, in a venue of your choice. Stream direct from any streaming device that you have access to, including your smart phone, tablet or lap top. Laugh, create, and just do you. Join your community at the coolest kind of party in 2020, a Yaymaker party! We've got the oath, we've got the jokes, and we've got the skills to show you how to bring some Yay to YOUR day. Embrace your creativity and expand your horizons. We love to #makeyayallday
Your host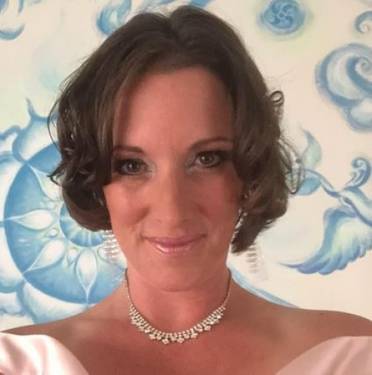 This is not your average DIY event. 10 Year Honolulu resident Angelina, is Hawaii's Licensed Partner for the Yaymaker Company & she knows no boundaries to making her experiences Yay! Ready to accommodate your party in every way, Angelina loves to entertain and be entertained:) so be ready to play along with the fun. For family & friends of all ages, Angelina really enjoys spending time encouraging people to get creative. Get ready to get pumped up and get your party on, at each every one of Angelina's memorable events! Remember folks: it's all in fun, so come with a positive attitude, ready to relax, and enjoy a unique, entertaining crafting experience!