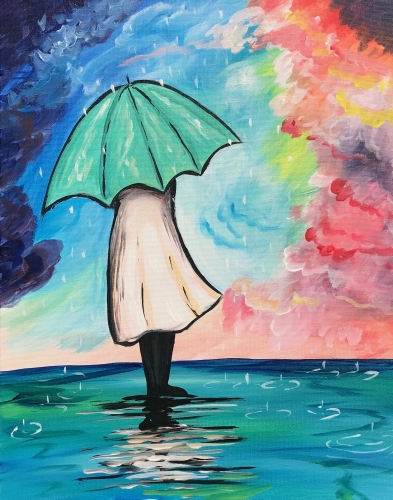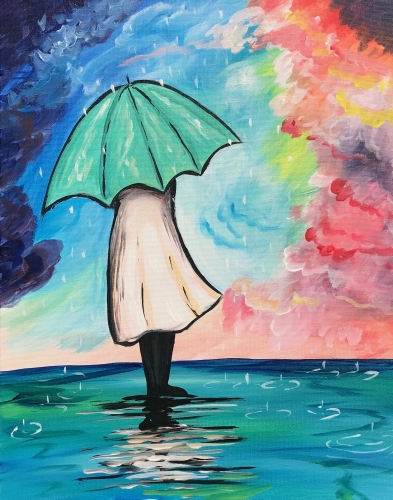 The Original Paint Nite: Unleash your inner artist
<p>Paint With Me - This special Paint Nite experience is open to painters ages 6 and up when they are accompanied by a paying/painting adult ** Every attendee needs their own ticket.*** No toddlers or babies allowed in the event area***</p> <p><em>Need to know:</em></p> <ul> <li> <h3><strong>Only those with tickets will be allowed in the event area, no toddlers or babies please.</strong></h3> </li> <li> <h3>Each guest must purchase a ticket and all guests under 18 must be accompanied by a guardian (one adult for every three underage guests, please)</h3> </li> <li> <h3>All painting supplies, and instruction are included, and our local host restaurant will have food and drinks available for purchase.&nbsp;</h3> </li> <li> <h3>We use acrylic-based paint that usually comes out of clothing if you catch it while it&rsquo;s still wet. To lighten your laundry load, have kids wear play clothes to the event.&nbsp;</h3> </li> <li> <h3>A host will be taking photos to share, but if you don&rsquo;t want your child&rsquo;s picture taken, feel free to ask the host to steer clear of your section.</h3> </li> <li> <h3><strong>Help keep your artist from becoming a starving one - tips are appreciated!</strong></h3> </li> </ul>
Your location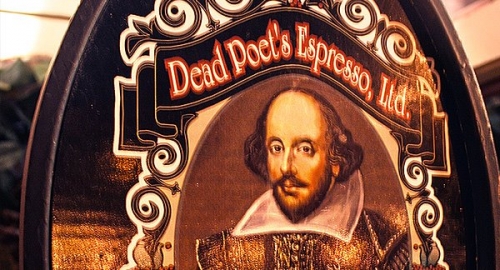 Dead Poet's Espresso LTD.
Family Friendly Drinks Available - Non-alcoholic venue Dead Poets Espresso Dead Poet's Espresso is the perfect place to meet for a classic cup of coffee and spirited conversation. Our medium and dark coffees are roasted locally and available for sale by the pound. If coffee isn't your style, then stop on by and have a vanilla chai or one of our many other non-coffee drinks. Signing up for a customer loyalty account is free and easy. Start earning rewards immediately. Also available are gift cards of any amount. These gift cards act as a customer loyalty account, too. 1525 3rd Ave A Moline, Illinois 61265 Hours: Monday through Saturday from 6:30am - 5:00pm CLOSED SUNDAY Phone: (309) 736-7606 Email: deadpoetsinc@att.net Specialties: Breakfast, Lunch, Coffee, Drinks Services: Take Out, Outdoor Seating General Manager: Charles Lahl Near Public Transit 1 block East of John Deere Commons in the parking lot.
Your host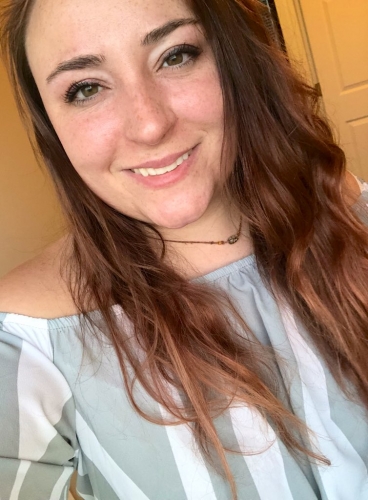 Hey there, I'm Stacey! Let me start off by saying that I'm "Just a small town girl..." Just kidding! But, if you can finish the lyrics we're going to be fast friends! There are very few things I enjoy more than quoting songs in every day conversation, but helping people find their escape from the daily grind is definitely up there! That's why I'm so excited to be a part of this wonderfully artistic community. They say if you do what you love you will never work a day in your life, but there's nothing wrong with having some fun hobbies when you're not at that 9-5! While I'm not WORKING working, I like to spend my time making a mess, whether it is in the garden, in my kitchen, or on a canvas! Messes?? YES! There's just something magical about getting your hands dirty and making something of your own. After all, life can get messy once in a while too! Sometimes we just need to let loose and allow that energy to flow out and see what we can make of it! If you start to feel like you need a break from the daily grind or just want to kick back and relax, I promise to be there to help encourage, inspire, and assist in discovering your inner artist!