Yaymaker Innovation Labs
What is Game Night Trivia? Think of your "basic trivia night," but dress it up in a flame-red evening gown, add some lit sparklers in its mouth, and crank up the hardcore hip-hop (hell, throw in a little Taylor Swift, too). Then, just let it go to town. New trivia night, who dis? Game Night Trivia is a high-energy event complete with lockout buzzers, so the action and questions are Quadruple F: fun, fast, furious—and of course, always fair.
More questions, higher scores, and a new level of competitiveness guarantees a night like you've never had before. Teams are from 2 to 6 people, so grab your friends and sign up! And if you're flying solo, no worries—we'll get you on a team. (A great way to make new friends!) Prizes and giveaways happen every round, but the excitement leaves you dazed and infused for weeks to come. Ready?
At the Yaymaker Innovation Labs, we are full of surprises. You never know what you'll find inside: it could be custom mosaic coaster making, custom ukulele making, resin seascape making or something else completely unexpected. Yaymaker Labs events can show up anywhere, so stay on the lookout! For more on these events, join the exclusive Yaymaker Labs Facebook group: http://bit.ly/2NOCbbB
Your location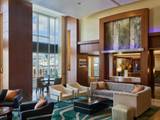 Battery Wharf Hotel
The centerpiece of Boston's Battery Wharf renaissance, The Battery Wharf Hotel, Boston Waterfront merges the North End's trademark charm with a contemporary appreciation for history and sense of place. Featuring 150 stylishly designed guest rooms and suites with extraordinary waterfront views, this luxurious boutique Boston Waterfront hotel on the pedestrian-friendly Harbor Walk features a restaurant with an outdoor patio, a coffeeshop, a 24-hour observation deck, outside dining and a water transportation pavilion with water taxi service to Logan Airport, 7,000 square feet of meeting and events venue space, the award-winning Exhale Spa, and easy access to Boston's bustling Financial District, Freedom Trail, Faneuil Hall Marketplace and TD Garden, New England's premier sports and entertainment arena. *Weather permitting in the Summer months, enjoy Yaymaker events outdoors at Battery Wharf! https://www.batterywharfhotelboston.com/