Make a Mosaic: Create coasters and trivets with flair
Add a playful look and a touch of texture with custom mosaic coasters! Join Yaymaker Innovation Labs and build a pair of coasters, guaranteed to personalize any room or space. Create your own unique designs and make them for yourself, give as gifts, or even better, bring your friends and you'll each have your own set. Our new mosaic coaster making event is running for a limited time, so grab your seat now!
At the Yaymaker Innovation Labs, we are full of surprises. You never know what you'll find inside: it could be custom mosaic coaster making, custom ukulele making (and playing), cookie decorating (and eating) or something else completely unexpected. Yaymaker Labs events can show up anywhere, so stay on the lookout! For more on these events, join the exclusive Yaymaker Labs Facebook group: http://bit.ly/2NOCbbB
Your location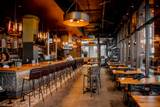 Hopsters
Based in Newton, MA and Boston's Seaport, Hopsters is Boston's first and only custom craft brewery where you can brew your own craft beer. Whether with friends, co-workers or going solo, Hopsters delivers a unique adventure and experience, unlike any other brewpub. Hopsters' Award Winning Brewers will help you choose your ingredients to handcraft your beer. The Hopsters Experience Since opening in 2013, Hopsters has had 22,000 guests brew beer and enjoy a unique experience in their restaurant. Some guests are experienced home brewers, the vast majority are not, however they have all taken away an experience that enhances their connection with their community and local craft beer. https://www.hopstersbrew.com/seaport-dinner/ Use promo code HOPSTERS10 to get $10 off your ticket. We have a beer for everyone's taste!
Your host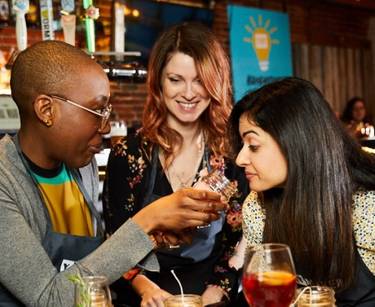 Rachel is a zany, self-taught creative who loves to explore and experiment with art showing no signs of slowing down. From flash fiction writing, to painting restaurant murals, to candle-crafting she has found no project too great or too small. Rachel has helped develop many of the experiences now brought to you by Yaymaker as part of the New Experiences (Labs) Team, and loves hosting ALL THE THINGS. She is also a serial music playlister and excels at eating large bags of chips in one sitting. She laughs loudly, will cheers any occasion, and deep down Rachel still believes that one day she will develop real super powers. Get ready to have a blast and expect nothing but the best throwback jams and the worst dad jokes with this Yaymaker host!