Drawing Without Decency With Dave Daykin!
---
---
---
Interactive Games
Our most vulgar game "Drawing without Decency" is here!! What is it? Think Pictionary meets Cards agaist Humanity, but better! Not for the easily offended, this game will have your cheeks hurting because you'll be laughing the whole time. All you need is a black magic marker and some paper, or maybe a dry erase board if you are fancy!! One ticket per houshold is all you need. A dirty mind is a terrible thing to waste!!
Your host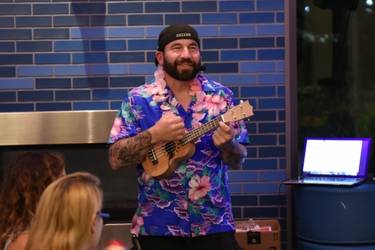 David Daykin, one of Yaymaker's most experienced Hosts, was born and raised in Somerville, Massachusetts. He is considered one of the more energetic hosts at Yaymaker. He has been described as having a blue collar mentality with an artsy side. With a background as a welder/mechanic and DJ, he always finds art and fun in everything he does! Check out one of the many types of experiences he hosts! Check out his appearance on CNN here!
Verified Interactive Games Guest
Dave was the ****.. he was funny, kept the energy up.. he did things just right. We'll be back for more and hopefully we'll get Dave again.
Verified Interactive Games Guest
He's funny!
Verified Interactive Games Guest
Great host, makes sure everyone has a great time.
View David Daykin's Profile