$600 of $600 goal
40 attendees0 tickets to reach goal
---
---
2 hours long

Promo codes/Vouchers not accepted for this event
---
About the cause
If you know Caitlyn, you know that she is the absolute last person to let any type of pain or illness slow her down. (or anything else, for that matter) She always has something going on, whether it be volunteering with field hockey, excelling in photography, finishing up work projects, or doing things with or for her family, especially her two kids (Lexi and Tanner). \\\\\\\\\\\\\\\\n\\\\\\\\\\\\\\\\nAll that changed in September, 2018 when she was diagnosed with stage 3 breast cancer at the tender age of 28. Following this diagnosis came multiple ultrasounds, mammograms, biopsies, MRI's, CT's, Nuc Med bone scans, Chemo Therapy treatments, blood work, double mastectomy, reconstruction surgery, immunotherapy treatments and radiation. Not including the continued medication for years to come and follow up visits to the oncologist. \\\\\\\\\\\\\\\\n\\\\\\\\\\\\\\\\nThis fundraiser is to help Caitlyn and her family not stress over continuous medical bills so they can enjoy every minute together with less stress and worry of this new journey.\\\\\\\\\\\\\\\\n
Design a Sign: Make a custom wood sign
Join us as we raise glasses and funds for this worthy cause! When you buy a ticket to this event, $15 will be donated to the charity above. To date, Yaymaker has helped raise over $3.5 million for those in need with lively creative events that feel more fun than philanthropic.Feel good about giving as our local artist guides you and your friends through two hours of painting, drinking, and laughing 'til your cheeks hurt. The best part? You don't have to be an artist to have an amazing time.
Total Price of this experience includes an Experience Fee.
Your location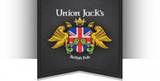 Union Jack's British Pub
Traffic is tight in the parking lot of Union Jacks, but the FREE parking garage is just steps away by the Whole Foods!!
Your host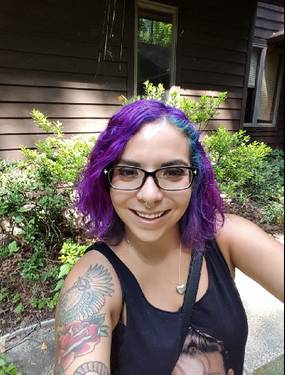 Hey! I'm Eden! I like to consider myself a Paint Nite artist extraordinaire. I hail from the Baltimore area where I graduated from Maryland Institute College of Art with a BFA in Ceramics. When I'm not being a busy bee, I'm usually in my studio working on my own art, playing with my puppy (she's not a puppy anymore), or out in nature hiking. I'm a bit of a weirdo, but that's just how it goes. I love good jokes, good drinks, and good company, and I like to think I'm good at providing two out of the three. I strongly encourage singing at my events, because otherwise I'll be the only one jamming out to the music, and let's be honest - I am not the best singer. I also love when people get creative with our paintings - if you want to change the colors, or put a dick in it, or paint a different painting then I AM YOUR GIRL. Let me know, and I will help make your wildest Paint Nite dreams come true! You can find my personal work at www.edensierra.com and you can find me at your local Paint Nite events! IF YOU HAVE QUESTIONS REGARDING AN EVENT: Email my boss, Elyse, at elyse.small@localyaymaker.com - any emails that make their way to me will just get forwarded to her anyway!