Yaymaker Innovation Labs
The Yaymaker Innovation Lab is full of surprises. You never know what you'll find inside the lab: it could be custom ukulele making (and playing), drone building (and flying), cookie decorating (and eating) or something else completely unexpected. Lab events can show up anywhere, so stay on the lookout!
Your location

Crafty Crab
Crafty Crab offers the freshest seafood and most authentic recipes in the area. When you walk into our restaurant, you'll immediately experience Southern charm and a friendly, welcoming atmosphere to make you feel at home. Whether you're stopping in for a business lunch, family dinner, date night, or a night out with friends, you've come to the perfect spot. Delicious home-style seafood with generous portions is what you can expect with every meal. We're cooking up crab, crawfish, calamari, and lobster in the kitchen, made fresh daily. Not into shellfish? Try our Cajun rice, chicken tenders, and other flavorful menu options.
Your host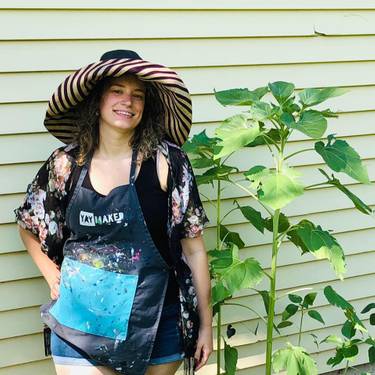 USE COUPON CODE "YAYLIZ" :) Elizabeth Laumann is a local Maryland artist with a local degree in art techniques. She has been painting for over six years and hasn't put her paint brush down since. Specializing in all sorts of mediums and constantly experimenting what she can bring together in her work. But mostly being inspired by cites an sites throughout her travels she tries to incorporated through the canvas what senses would be noted when looking at her work. Especially in her teaching she gets pumped to explain that painting can be fun and it's more then just placing paint on canvas. Liz also thinks that everyone should express their artistic side. There is a story to be told and believes there is an artist in everyone some just need some extra help to let that artist out! Super energetic and super excited to be your instructor! Follow her and her work on Facebook : https://www.facebook.com/ohlizzielizzie/?ref=br_rs