The Original Paint Nite: Unleash your inner artist
Halloween Nite, Featuring Aliens!
I'm a big fan of all sorts of scary things. Ghosts, vampires, werewolves, quiet brooding guys in masks standing in the shadows with a knife, etc. One of my favorite creepies are aliens. So let's get spacey with this Halloween Paint Nite!
My very own creation, "In Spaaace!" features fun and simple shapes, brilliant color, and cute/weird/scary subject matter. Come dressed up as an alien or anything you like. Let the fun take you away!
Your location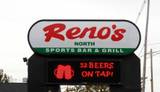 Reno's Sports Bar and Grill North Side
One of three sister locations, Reno's North is the brand new center of craft beer, drink specials, delicious food, your favorite team on the many screens, and more! And by more, I mean now... Paint Nite! http://renossportsbar.com/
Your host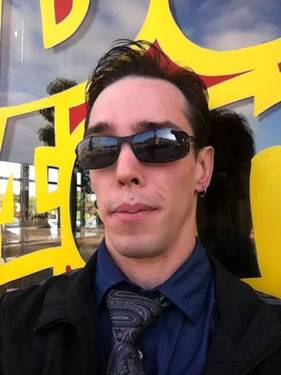 Hello Thrill Seekers! Life is a story. A story we tell ourselves. A story we tell others. A story we tell the entire world. That is why creativity is at the core of human life. Don't just live. Tell a story! How? Do a thing! There are all kinds of things to do. Eat, sleep, stare at the wall. Been there, done that. Might I suggest social painting instead? It's easy, delightfully unusual, and you get to show something for it afterward: a painting (that grand ole art form as practiced by da Vinci, Rembrandt, Warhol, and now you!) I, an experienced artist skilled in painting and staring at the wall, will guide you every step of the way, piece by piece, brush by brush. Then you will not just have done a thing, made a thing, but you will have a story to tell.