Paint Nite: Cornflower Blue
---
---
---
The Original Paint Nite: Unleash your inner artist
An afternoon of painting through a virtual step by step instruction. Great for Mother's Day gift or keep for yourself.This floral pattern is offered on canvas, tote bag or any glass surface.
You can use your own paint supplies: canvas/or tote bag/or heavy paper/or glassware; acrylic-preferred (or tempera on canvas or paper)-black, white, yellow, red, blue; 2 cups of water; 2-3 paint brushes of different sizes-large (flat square tip), med, small (pointed tip); 3-5 Qtips; an old rag/paper towel/napkins and newspaper/old dish cloth.
Otherwise, we can arrange a delivery* of art supplies: 16x20 canvas 4.00, fairy lights 2.00, wine bottle $5.00, stem wine glass 5.00, quality totebags $6.00, enamel (glass painting) or acrylic paint and palette $4.00, 2 quality brushes $7.00. (Includes delivery charges).
*Please allow 24 hr delivery within radius of 50 miles of 55021. Please allow 3-5 days delivery outside the 50 mile radius of 55021.
Please email me to make delivery arrangements: Kimberly.Ann@localyaymaker.com
Your location

Your host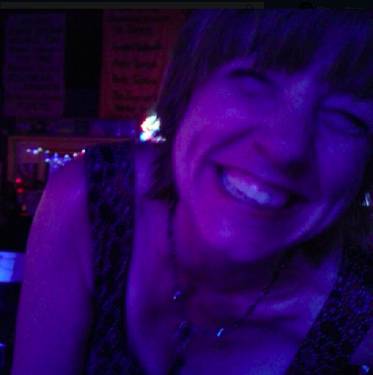 Excited to share a night of fun with you, while creating something new. "Creativity is inventing, experimenting, breaking rules, making mistakes, growing, and having fun" Art in all aspects is my Zen- I get lost in it as I explore possibilities and leave the rules & perfection behind, allowing myself to make mistakes and enjoy the journey of creating something that wasn't there before. Kim has worked as a Graphic Designer; which, morphed into a Business Analyst who designs software applications. Part of the business analyst's day is to breakdown processes into simple forms in order to create something complex-step by step. As such, it is a night of simplified painting steps with music and encouraged laughter for a memorable, creative evening.