Paint Nite: Pink Paris Sunset
---
---
---
The Original Paint Nite: Unleash your inner artist
Looking for things to do in Mebane, North Carolina? We have all heard of Trivia Nights, Dance Parties, and the like, but what is also a new exploding activity, are the adult painting parties with food and cocktails. So come out and take a load off the week while doing something different. Guests will be guided how to paint as they sip their cocktails and converse with friends through music and atmosphere. Not to mention they will develop a skill that you can take to build on forever. While there will be instructions, anyone is also welcome to paint what they please. So sign up for the painting that inspires you, then tweak it to make it your own! Whether you are on a date, celebrating a special occasion, or just wanting to enjoy the casual company of others, we will provide that fun for you at a Paint Nite/Yaymaker event. Get creative. Go all out!
Meanwhile, Catrina's Tequila and Taco Bar offers authentic Mexican food, with a focus on street tacos, and tequila. Appetizers are 10% off on Fridays. Drink specials include $5 glasses of wine or sangrias. Cocktails are made with fresh, quality ingredients and an assortment of fine tequilas. A little buzz always makes things more interesting!
Events tend to run 2 hours in length, and tend start at their scheduled hour. No one wants to miss a moment of fun, or basic first step instructions. There are multiple benefits to arriving plenty of time early, one is to save seats should guests be planning to paint with others. This is especially true for groups. Placing items of insignificance to save those seats is just fine by us—Let this be the perfect opportunity to grab a bite to eat in the main dining room while waiting to get started. Just let the awesome staff at the restaurant know you are with us, since they have designated servers tending to our funky parties.


Learn more about this new and happening location at:http://www.catrinasttb.com/

Please redeem special vouchers as soon as it is known one is to be painting with us. This makes for a more fluid set-up and start process, but even more importantly, spaces are limited and we want to paint with YOU!
See you in Mebane with a drink in hand!
Cheers!

*Special Note: Food and beverages not included with ticket price.
**For rescheduling information please visit:
https://www.yaymaker.com/help/rescheduling-tool

Any other questions, feel free to reach out to hello@yaymaker.com
Your location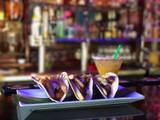 Catrina's Tequila & Taco Bar
Catrina's offers authentic Mexican food, with a focus on street tacos, and tequila. The cocktails are made with fresh, quality ingredients and an assortment of fine tequila's. In addition they offer catering, private parties, and a 1000 sq. ft. lounge complete with big screen TV's and pool tables! Come visit the Mebane location at Catrina's Tequila and Taco Bar to discover what the buzz is all about! http://www.catrinasttb.com/
Your host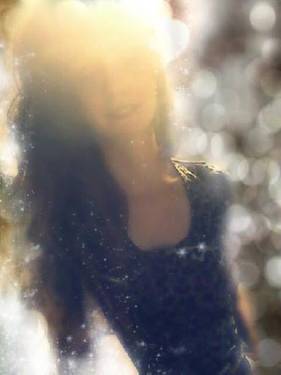 Janice Marie has been painting for eighteen years. Art was taken to a professional level when moving to Georgia to attend Savannah College of Art and Design in 2004. Here, learning was stretched while tapping into other avenues, such with digital design, photography, visual effects, and in motion picture and music video production. With this, she graduated with a bachelor's degree in Broadcast Design and Visual Communications, exploring additional training in sciences. After a break from the art world and some traveling, she now credits life's experiences and deeper mysteries as her greatest teacher and source of inspiration. Eventually returning to Durham, NC, she spent some time working along side the Health Arts Network team for Duke, both on campus and in the hospital for gallery set ups, and healing through art therapy. Though at the end of the day, has found her heart to always belong with her first love of painting. "People may misunderstand the role of an artist," she recalls, "thinking that they just play. But design is a real concept that impacts our lives everyday without most of us ever considering it. Without this world, there wouldn't be your favorite clothing lines, music album art, DVD covers, or accessory packagings. Colors, for instance, are scientifically measured at different temperatures and have been proven to have a psycological affect on our moods and environment." She goes on. "As a professional, I can tell you not to dismiss those ads you see on televison and the internet. The fonts and designs were all strategically picked for a reason, not just to look pretty, but also to send a message." It has been a long time goal of her's to cultivate a creative space where people can come together for the sake of art and growing together in a way that society often limits us, a place where happiness is inspired, people are equalized, and where everyone has a freedom of self. So come out, relax, unwind, and drink creatively away from the mundane world. It's a judgment free zone. Here you can be walked through step by step instructions, or you can do what you please. Thinking outside of the box WILL be encouraged! Beginners and advanced artists of all skill levels are welcome. In these courses a coverage of a variety of subjects can be expected. From principles of design, color theory, depth of perspective, painting techniques, contrast, and more. This is perfect for a date night, an evening with the girls, or sign up to simply make more friends in the community. We supply the materials, all you have to do is come and explore a side to yourself you may have never known you had. It's fun, it's different, and you'll have a painting to take with you and show throughout the ages. Life is what you make it. Fun is how you have it. Create the things you wish existed.