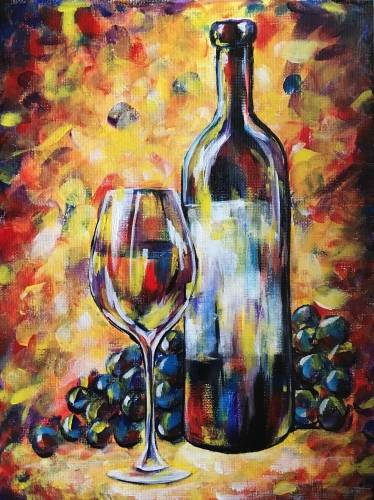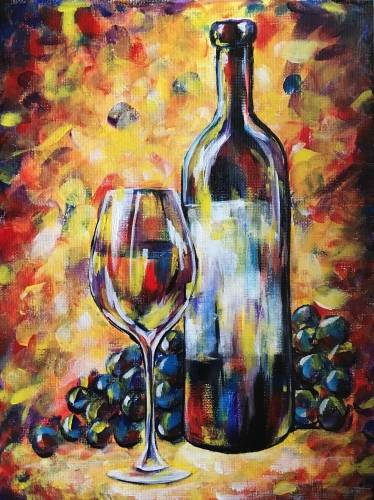 Paint Nite: Red Wine Still Life
---
---
---
The Original Paint Nite: Unleash your inner artist
Looking for things to do in Morrisville? Join us for a dine and painting party at one of the area's better restaurants, TraLi Irish Pub in Morrisville! Customize a piece to suit the members of your family when getting lost in a two-hour class. Here, we enjoy dining, sipping cocktails, and conversing with loved ones through music and atmosphere. Not to mention you will develop a skill that you can take with you to build on forever. While guests will be guided through step-by-step instruction on a 16x20 inch canvas, they can also choose to paint what they please! There are no rules, just a lot of fun with your own personal spin to it! So sign up for the painting that inspires you, then tweak it to make it your own! Whether you are on a date, celebrating a special occasion, or just wanting to enjoy the casual company of others, we will provide that fun for you at a Paint Nite. We will bring the inspiration, but it's up to you to get creative and go all out!
Meanwhile, TraLi Irish Pub & Restaurant offers fabulous Sunday drink specials, which include $12 mimosa pitchers, or you can have the Ultimate Mimosa pitcher for $16, that includes champagne, vodka, pineapple and orange juice with a splash of grenadine. A little buzz beforehand will certainly make things more refreshing. Or, you can grab select wines for $5. There are $3 Guinness pints too! Feeling hungry? Grab a menu! If you like it spicy, than you won't want to miss The General Burger, which comes loaded with lettuce, tomato, jalapeno bacon, jalapenos themselves, pepper jack cheese, and a sweet and spicy pepper jelly! Then to make it even better, 10% of the proceeds go to Paws for Vets, a charitable cause!


Feel free to scope out the menu, or learn more about TraLi Irish Pub here: http://www.traliirishpub.com
Seats are first come, first serve. This means if individuals are painting with others (how fun!) they are invited to arrive early. Placing items of insignificance to reserve seats, works just fine. Many people use the early arrival to save these seats in conjunction to an opportunity to dine first, which isn't a bad idea given that there will be more available space! Just be sure to let the awesome staff at TraLi Irish Pub know you are with the Paint Nite/Yaymaker group! Food and drinks are welcome within the area throughout the entire event! (Special note: Food and beverages not included with ticket price.)
Your host will provide a physical demonstration, as well as a small, printed out version of the painting everyone will be working on. (Approx. 4x6). Some may know that they have difficulties seeing. For individuals preferring a larger size, we suggest printing their own as they sign up!
Go to www.yaymaker.com
Search "Morrisville, NC"
It will be one of the first paintings to pop up!
Lastly and most certainly not least, get ready to relax and have fun! This is your time away from school, work, or small children if you have them! Remember there is no limit to what can be painted!
We are painting at the MORRISVILLE location, not Brier Creek!
See you there with a drink in hand!
Additional Info:
For guests who purchased with Groupon and other special vouchers, see to it that those codes have fully been redeemed. Should an event sell out, there is little to nothing we can do to accommodate more painters, and we want to paint with YOU!
**Sometimes life gets in the way of having fun. Thank you for understanding this is how Yaymaker artists make a living. When having to reschedule, please do so within 48 hours as a fee may occur. Questions? We're here to help. Just email us at hello@yaymaker.com.
Your location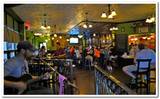 Tra'Li Irish Pub & Restaurant
Tra'Li captures the relaxed, friendly atmosphere unique to the Irish Pub ... Timeless tradition, removed from the bustle of the modern world, a refuge from the working day, a place to talk, unwind and meet with friends. They have a rotating selection of beers on draft, including many local favorites, as well as English Ales and Cider, wonderful wines, Irish inspired cocktails and whiskey, and top shelf liquors. Check out a list of the drinks from the Morrisville location: http://www.traliirishpub.com/drinks-m
Your host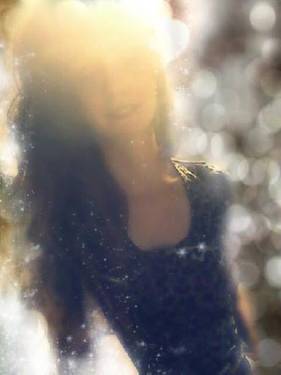 Janice Marie has been painting for eighteen years. Art was taken to a professional level when moving to Georgia to attend Savannah College of Art and Design in 2004. Here, learning was stretched while tapping into other avenues, such with digital design, photography, visual effects, and in motion picture and music video production. With this, she graduated with a bachelor's degree in Broadcast Design and Visual Communications, exploring additional training in sciences. After a break from the art world and some traveling, she now credits life's experiences and deeper mysteries as her greatest teacher and source of inspiration. Eventually returning to Durham, NC, she spent some time working along side the Health Arts Network team for Duke, both on campus and in the hospital for gallery set ups, and healing through art therapy. Though at the end of the day, has found her heart to always belong with her first love of painting. "People may misunderstand the role of an artist," she recalls, "thinking that they just play. But design is a real concept that impacts our lives everyday without most of us ever considering it. Without this world, there wouldn't be your favorite clothing lines, music album art, DVD covers, or accessory packagings. Colors, for instance, are scientifically measured at different temperatures and have been proven to have a psycological affect on our moods and environment." She goes on. "As a professional, I can tell you not to dismiss those ads you see on televison and the internet. The fonts and designs were all strategically picked for a reason, not just to look pretty, but also to send a message." It has been a long time goal of her's to cultivate a creative space where people can come together for the sake of art and growing together in a way that society often limits us, a place where happiness is inspired, people are equalized, and where everyone has a freedom of self. So come out, relax, unwind, and drink creatively away from the mundane world. It's a judgment free zone. Here you can be walked through step by step instructions, or you can do what you please. Thinking outside of the box WILL be encouraged! Beginners and advanced artists of all skill levels are welcome. In these courses a coverage of a variety of subjects can be expected. From principles of design, color theory, depth of perspective, painting techniques, contrast, and more. This is perfect for a date night, an evening with the girls, or sign up to simply make more friends in the community. We supply the materials, all you have to do is come and explore a side to yourself you may have never known you had. It's fun, it's different, and you'll have a painting to take with you and show throughout the ages. Life is what you make it. Fun is how you have it. Create the things you wish existed.
Host Reviews
3.75 out of 5 (9 reviews)
Verified Paint Nite Guest
It was fun
Verified Paint Nite Guest
They never showed for the event. No refund, no credit towards another class, no response to emails
Verified Paint Nite Guest
Easy going and a people person
View Janice Marie's Profile