Yaymaker Innovation Labs
Paint Nite is invading bars and restaurants near you with everything you need to create a one-of-a-kind painting. We'll guide you and your friends through two lively hours of creativity, drinking, and laughing 'til your cheeks hurt. The best part? You don't have to be an artist to have an amazing time.
Total Price of this experience includes an Experience Fee.
Your location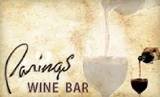 Parings Wine Bar
Guest Specials: Happy Hour wine list with $20 bottles of wine (unfinished wine can be taken home!) Parings Wine Bar--Great Food, Great Drinks, Great Times. Parings Wine Bar redefines casual elegance. In addition to table seating, you will find comfortable chairs and couches, widescreen televisions, a fully stocked bar, and a comfortable, friendly, open atmosphere. Our full kitchen lets us offer an eclectic menu that combines traditional favorites with a variety of unusual appetizers, entrées, sandwiches, and mouth-watering desserts. Our specials change daily, so there is yet another good reason to come back!
Your host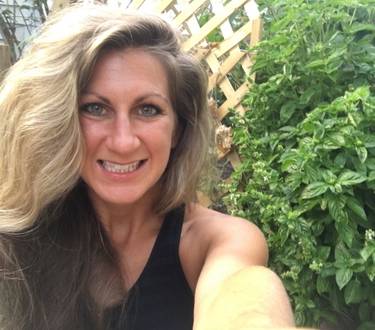 "Every child is an artist. The problem is how to remain an artist once we grow up." -Pablo Picasso Art has been a passion of Jennifer's for as long as she can remember. As a little girl, she could always be found with a colored pencil, crayon, or marker in hand. She has taken a variety of drawing and painting classes, experiementing with different mediums, such as oils, watercolors, and acrylics. Now, she most enjoys acrylic painting on both canvas and glassware. As a teacher, lover of yoga, and certified children's yoga instructor, she is most looking forward to creating a FUN atmosphere at Paint Nite's where adults can express themselves, let loose, and rediscover their childlike creativity! She is thrilled to share her passion for the arts at upcoming Buffalo Paint Nite events!