Virtual Chunky Blanket Making with Tammy- Supplies shipped to door!
---
---
Ages 13 & up

3 hours

Language: English
---
Fabrics/Knitting
This is a virtual Chunky Blanket Making Event - Please purchase your supplies for this event from > http://www.makerscraftkits.com
You will want to get 3-6 balls for this event. We have over 10 different colors to choose from for our event.
For a direct link to our chunky speacialty yarn you can use this link: https://makerscraftkits.com/collections/chunky-knit-yarn
If you are outside of the USA you will have to get your own yarn and we recommend: www.canadaartkits.ca
We DO NOT recommend you try to find this yarn elsewhere because it will most likely be the wrong size a too small as we have seen from previous guests.
Your host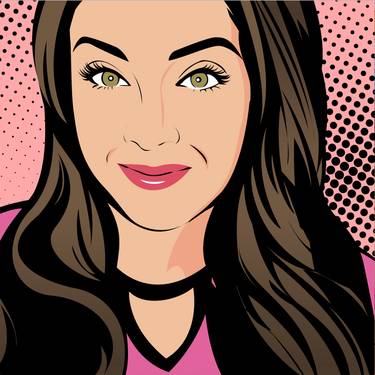 Hello I am Tammy Tavarone- Bishop and I live in Long Island, New York! I have been with Yaymaker since 2015! I have paved the way for Paint Nite in the New York and New Jersey markets. I have an amazing staff that works out of the Long Island and New Jersey area! You can find them on yaymaker.com under the #teamtavarone - All of our artist have done over 750+ live events. Join me for a fun craft event I host Chunky Blanket Making, Seascapes, Plant Nite, Wood Craft Flowers, and whatever other crazy fun events I can think of! If your looking for DIY at home craft kits or Paint Nite supplies you can visit my website: http://www.makerscraftkits.com Follow us: INSTAGRAM and FACEBOOK If your looking to book a private event or have any questions email me at ttavarone87@gmail.com
Host Reviews
4.5 out of 5 (70 reviews)
Verified Fabrics/Knitting Guest
She is patient and clear in her explanations of each step.
Verified Glass/Ceramics Guest
Jessica was knowledgeable in painting the Christmas tree and apparently had taught many parties. She made the class fun playing Christmas music. She shared pictures of past parties' completed trees so we could make the best color choices for our base color
Verified Fabrics/Knitting Guest
Very knowledgeable and kept a steady pace
View Tammy Tavarone's Profile