Virtual Chunky Blanket Making with Tammy- Supplies shipped to door!
---
---
Ages 13 & up

Promo codes/Vouchers not accepted for this event
---
Fabrics/Knitting
This is a virtual Chunky Blanket Making class with Tammy Tavarone Bishop!
Please purchase your ticekt first then fill out this form to choose your colors and address >>>> https://forms.gle/TCURoLCLsjQAdd33A <<<<
ATTENTION: DO NOT FILL OUT THIS GOOGLE FORM UNLESS YOU PURCHASED A TICKET FIRST ON YAYMAKER.COM- It makes it confusing for our staff when printing mailing labels if you filll this out and haven't yet purchased your ticket. This page is ONLY for guests who bought their tickets.
Your ticket price will include the shipping fee and materials.
Please note that supply color are first come first serve and we will do our best to make sure that you get your colors chosen. Please choose two different color combinations
Stay in touch and follow us on Instagram at Yaymaker_TeamTavarone
or Facebook: Yaymaker Long Island
This event is 6:45 Eastern Standard Time
Tag us on our social pages of you making your Chunky Blanket Virtual with Yaymaker!
You can buy additional skeins of yarn for a larger blanket at www.makerscraftkits.com
Your Yaymaker blanket comes with 5 balls and is a lap sized throw. Colors on website may vary from those available for shows.
NO REFUNDS ON SHIPPED PACKAGES- if you have an emergency you can attend a future class If you have any questions email tammy - tammy.tavarone@localyaymaker.com
If you have any questions please email: tammy.tavarone@localyaymaker.com
Total Price of this experience includes an Experience Fee.
Your host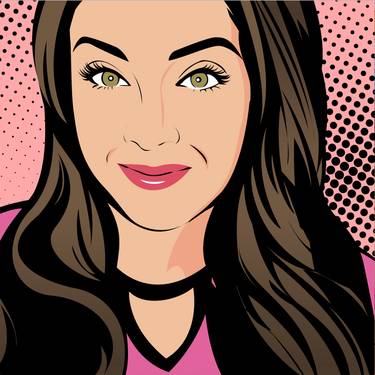 Hey everyone! I am Tammy Tavarone and I run events all over Suffolk county! We cover from Levittown to Montauk! People ask me all the time where did I get my art background from and I like to say im just an entertainer who knows how to paint! I have lots of energy and our classes are filled with singing, dancing and of course painting! No judgement at team tavarone events! I want you to have the best time and realize what you are capable of. The best part is every show you come back to you get better everytime! Turning average people into Master Artists! I believe that at the end of the day when your done with the hustle and bustle its so important to sit down relax with friends or family and create some awesome memories! I run a loyalty program throughout all of our #teamtavarone events! Come to 5 of my #teamtavarone shows and get your 6th for free! This loyalty program is valid at any of my artist shows including Debbie Tavarone, Samantha Bonacorsa, Jessica Viscoso, Lorraine Perez, Alyssa Miller, Amanda Burns, Ashley Woolsey, Scott Reo, Brittany Geremia and Christina Hanson. Cheers Can't wait to meet you!
Verified Yaymaker Laboratory Guest
Tammy is very engaging and easy to follow
Verified Fabrics/Knitting Guest
She was very patient and went back multiple times to explain things
Verified Fabrics/Knitting Guest
I love Tammy!!! She's thorough and fun!
View Tammy Tavarone's Profile