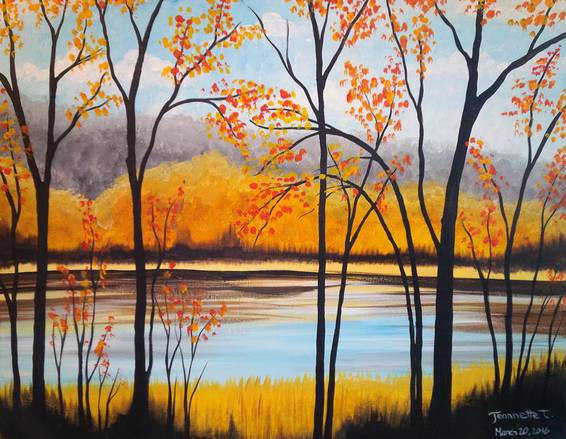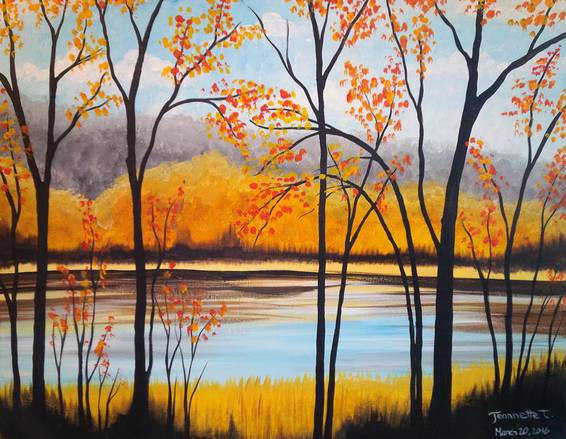 Paint Nite: Lakefront Serenity
---
---
---
The Original Paint Nite: Unleash your inner artist

The Original Paint Nite: Unleash your inner artist

NOTICE: A VALID I.D. OR DRIVERS LICENSE MUST BE PRESENTED AT YOUR EVENT TO VALIDATE YOU ARE 21 OR OLDER.
No experience required! Just follow along while our Social Painting Instructor guides you step-by-step through the featured painting in about two hours. If you're feeling creative, change the colors to suit your décor or go completely rogue. We provide all the painting supplies: a 16"x20" canvas, acrylic paint, brushes, smock, music, and a good time.
Come out early to enjoy drinks before we get started, just let them know you're with Paint Nite. Secure your seats 45 minutes before start time, especially if part of a large group. Drinks are available for purchase from the venue and NOT included in the ticket price. NO BYOB.
Events are for adults, 21+ only.
WARNING: Paint Nite events are held at bars and restaurants and are for adults 21 and over because of the use of profanity, adult content, and because of the drinking atmosphere. Our motto is 'Drink Creatively' - Please be advised that there is no intent to offend but events are not suitable for anybody under the age of 21. Thank you! Have a great time.
Help keep your artist from becoming a starving one - tips are appreciated.
Your location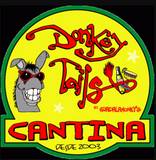 Donkey Tails Cantina
Guadalahonky's restaurant has been open since 1988; in this time never before have we had a place where the adults could roam. In November of 2003 Guadalahonky's introduced Donkey Tails Cantina into its family. Donkey Tails Cantina aka DTC, has an intimate old world feel, where adults can relax unwind and enjoy good drink, good sports (on six 42" plasma flat screens) and great people. The DTC also offers awesome live entertainment from many of Utah's local artists. We have nightly drink specials. So if you like good people, good drink, great live music & good fun come see what the DTC is all about. We also have an enclosed patio complete with 2 plasma TVs (newly remodeled) and an outside patio with a water wall and fire pit! Check out their Facebook page: https://www.facebook.com/donkeytails/info?tab=page_info Check out their website: http://www.guadalahonkys.com/
Your host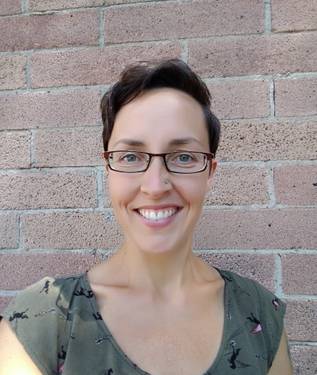 Tasha has always loved to draw and create. As a child she filled sketchbooks with Disney characters. As an adult she has been commissioned to do custom pencil portraits, and in her spare time, intriguing original works. Tasha enjoys experimenting and creating with all types of media including pencil, colored pencil, ink, pastel, watercolor, and of course, acrylic paint. She believes that everyone is an artist and she's honored that she can help people tap into that creativity at Paint Nite events. She can't wait to paint with you!