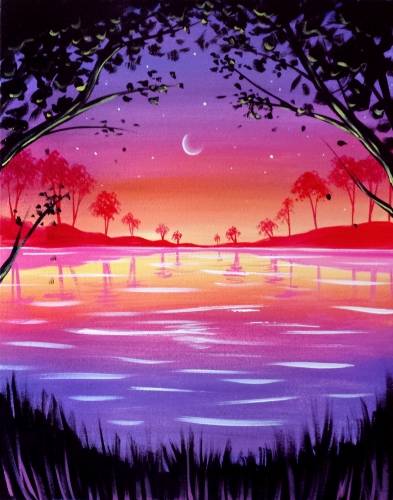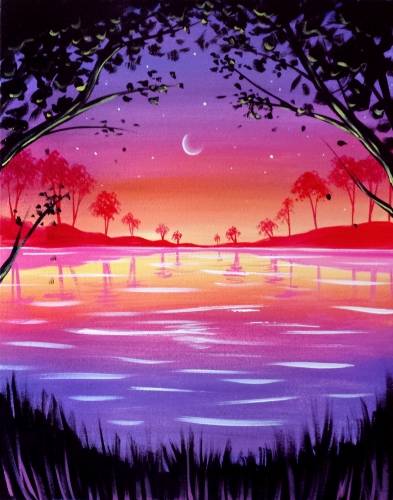 Paint Nite: Magic Moonrise
---
---
---
The Original Paint Nite: Unleash your inner artist
Get ready for an amazing night out when you join us for Paint Nite at 'Bout Time! Pub and Grub in Lehi on Wednesday, MAY 20th at 7pm!
If you've never tried the food at 'Bout Time, you are in for a serious treat- so much variety and so many amazing things to try...The garlic burger is amazing!! Not to mention, you can order anything you would like to drink!
We'll get started painting around 7pm, so make sure you arrive at least an hour before then so you can get something to eat, then settle in for a creative evening!
Use promo code SAVE10PROVO to get tickets for only $25 each!
Don't forget to tip your artist! A starving artist is a sad artist!
Your location

'Bout Time! Pub & Grub
Have you ever wondered why there is no neighborhood oriented, local sports pub chain where you can enjoy a great time among friends without the "big box" "mom and pop" vibe? We did! Our founders, Joe and Paula Fraser, were on a quest to create the kind of place they would want to hang out at: awesome sports, great food, awesome cocktails, cold beers, and good times! After a couple of trial concepts and some fine-tuning, Bout Time Pub & Grub was born in 2009 with our first location in West Jordan, Utah. Today, Bout Time Pub & Grub continues to grow with raving fans by offering mouthwatering made from scratch food, great service, and an uncompromising sports atmosphere. Our dedicated team members have helped us grow from a single 1600 square foot pub to 10 Utah locations, from Ogden to St. George and everywhere in between, and 2 Colorado locations. Along with the good times and great fans, we started to receive awards for "Coldest Beer" (City Weekly 2011), Best Nightlife/Sports Bar (KSL A-List, 2012 and 2013) and "Best Sports Bar" (Reader's Choice, Best of Utah, City Weekly 2012). The continued improvements to our sports programming, menus, service, and our commitment to creating "your favorite neighborhood hangout" have made Bout Time Pub & Grub Utah's largest and most popular sports bar destination. Bout Time Pub & Grub is continuing to grow with new locations opening every year. Look for us in your neighborhood as we continue to build the best sports pubs in the land!
Your host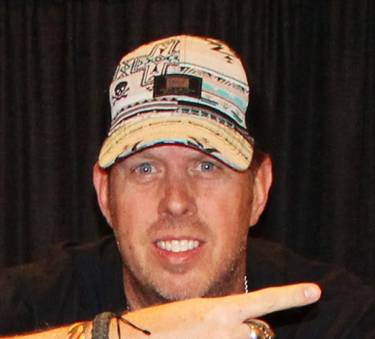 A lifelong resident of Utah, Patrick Kendall has been involved in art and creativity his entire life. Early artistic inspiration came from his father, followed by an obsessive interest in MAD Magazine, Amazing Spider-Man comic books and classic Universal monster movies. Patrick has made a name for himself in the horror art world as the "Mad Creator of Bottle Cap Monsters". He paints incredibly detailed portraits of famous monsters inside bottle caps using acrylic paint. When he isn't busy painting portraits of monsters inside bottle caps, Patrick can usually be found doing airbrush art, special FX makeup work, or creating new nightmares with pen and ink. Creativity and art are the driving forces in his life, and he is passionate about sharing his love of the arts with others. Patrick loves spending time with his wife Mimi, his 3 kids Christian, Brandi, and Katie, and his rambunctious border collie Leia. Patrick is looking forward to interacting with others at Paint Nite events to help bring to the surface their inner artists, and above all, just having a lot of fun through creativity!