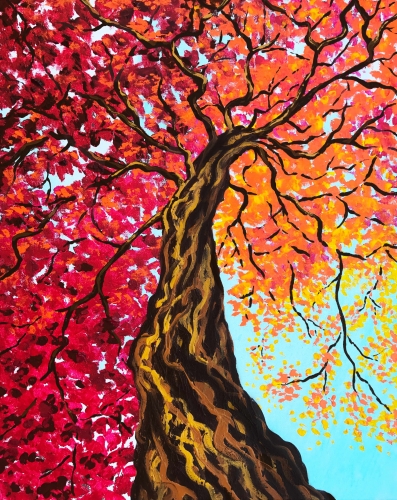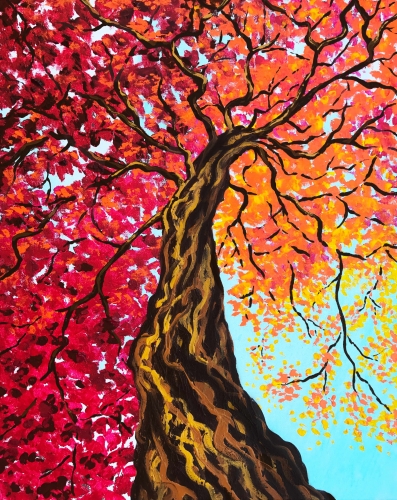 The Original Paint Nite: Unleash your inner artist
NOTICE: A VALID I.D. OR DRIVERS LICENSE MUST BE PRESENTED AT YOUR EVENT TO VALIDATE YOU ARE 21 OR OLDER.
No experience required! Just follow along while our Social Painting Instructor guides you step-by-step through the featured painting in about two hours. If you're feeling creative, change the colors to suit your décor or go completely rogue. We provide all the painting supplies: a 16"x20" canvas, acrylic paint, brushes, smock, music, and a good time.
Come out early to enjoy drinks before we get started, just let them know you're with Paint Nite. Secure your seats 45 minutes before start time, especially if part of a large group. Drinks are available for purchase from the venue and NOT included in the ticket price. NO BYOB.
Events are for adults, 21+ only.
WARNING: Paint Nite events are held at bars and restaurants and are for adults 21 and over because of the use of profanity, adult content, and because of the drinking atmosphere. Our motto is 'Drink Creatively' - Please be advised that there is no intent to offend but events are not suitable for anybody under the age of 21. Thank you! Have a great time.
NOTICE: THIS VENUE IS NOT WHEELCHAIR ACCESSBILE, WE APOLOGIZE FOR ANY INCONVENIENCE.
Help keep your artist from becoming a starving one - tips are appreciated.
Your location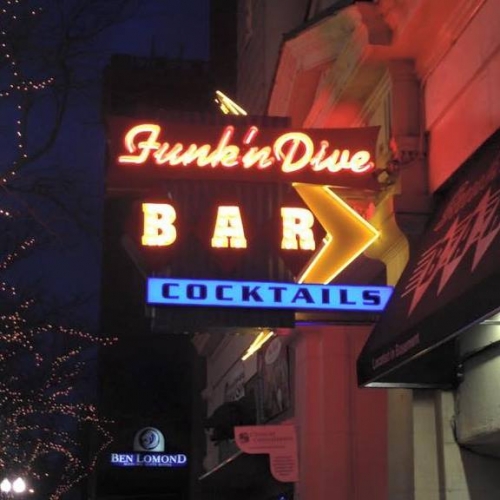 Funk 'n Dive Bar
Ogden's only 5 Star Dive Bar was originally built as a Prohibition Speak Easy by Ogden's own Mayor Ora Bundy in the basement of the Ogden Courthouse. They have cheap drinks and amazing cocktails. Their small kitchen is amazing with new twists on classic bar food and a great Vegan menu. Funk N Dive also hosts poker nights as well as shows! This venue has great architecture with beautiful brick walls and fun art. Come check it out! Menu link: http://funkanddive.com/ (scroll down page to view or click menu button at top)
Your host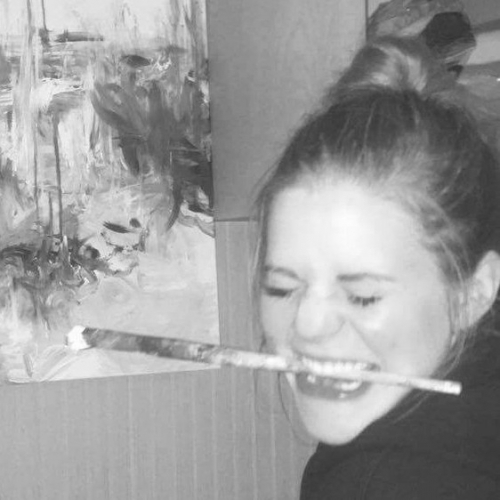 Art is not only Jenny's passion, but also the foundation of her heritage. Every family passes down a mixture of traits to the next generation, and she was blessed to inherit a talented passion so powerful that the only explanation for its force is the collected years her family has spent cultivating their craft. Acrylic is her preferred medium due to its exceptional versatility and ability to adopt the characteristics of its competitors like oil and watercolor - while at the same time maintaining its own unique presence. Jenny strives to pair grounded, natural elements with the surreal and vivid nature of the untamed wilderness.