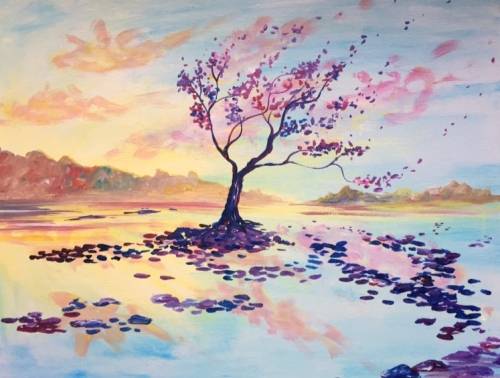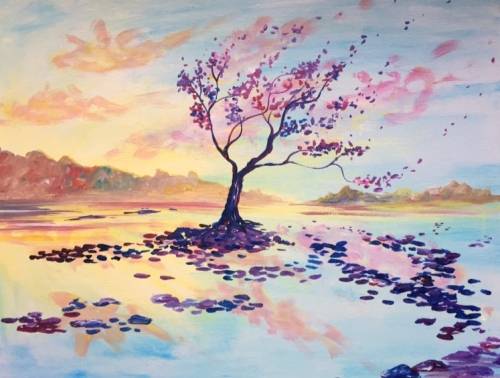 Paint Nite: Sunset Serenity
---
---
---
The Original Paint Nite: Unleash your inner artist
NOTICE: A VALID I.D. OR DRIVERS LICENSE MUST BE PRESENTED AT YOUR EVENT TO VALIDATE YOU ARE 21 OR OLDER.
No experience required! Just follow along while our Social Painting Instructor guides you step-by-step through the featured painting in about two hours. If you're feeling creative, change the colors to suit your décor or go completely rogue. We provide all the painting supplies: a 16"x20" canvas, acrylic paint, brushes, smock, music, and a good time.
Come out early to enjoy drinks before we get started, just let them know you're with Paint Nite. Secure your seats 45 minutes before start time, especially if part of a large group. Drinks are available for purchase from the venue and NOT included in the ticket price. NO BYOB.
Events are for adults, 21+ only.
WARNING: Paint Nite events are held at bars and restaurants and are for adults 21 and over because of the use of profanity, adult content, and because of the drinking atmosphere. Our motto is 'Drink Creatively' - Please be advised that there is no intent to offend but events are not suitable for anybody under the age of 21. Thank you! Have a great time.
Help keep your artist from becoming a starving one - tips are appreciated.
Your location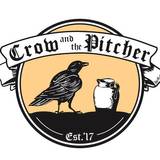 Crow and the Pitcher
"A Crow, half-dead with thirst, came upon a Pitcher which had once been full of water; but when the Crow put its beak into the mouth of the Pitcher he found that only very little water was left in it. He tried, and he tried, but at last had to give up in despair. Then a thought came to him, and he took a pebble and dropped it into the Pitcher. Then he took another pebble..." -Aesop's Fable A metaphor on the misconception of the ability to get a 'real' cocktail in Utah. The Crow aims to provide the community with an 'old school' watering hole where the staff is your friend and the menus suites your need. We'll be serving up traditional bar and comfort food from open to close and cocktails that will suite anybody's pallet. We are now open! We offer plenty of parking in the rear of the building or in front on the street. Check out their website: www.thecrowslc.com Menu: http://www.thecrowslc.com/menu/menu/
Your host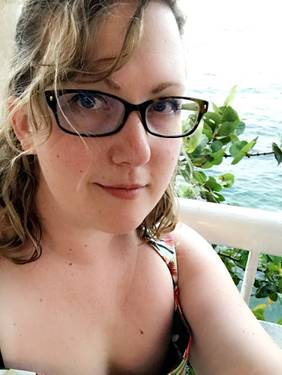 "Jen is a self taught artist and has been in love with Paint Nite since she first heard about it. Paint Nite is what inspired her to paint more frequently and to free her inner artist. Her inner artist has now become a strong presence in her daily life. Jen loves to help others discover their own creative path. Her secret identity is a training specialist teaching others hospitality skills. This makes an easy transition to leading others in painting. She cannot wait to help others creatively express themselves. When not teaching, Jen can be found reading, painting, and snuggling next to her dog. Jen hopes to paint with you soon!"