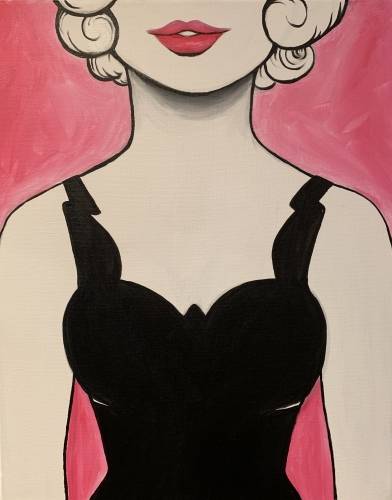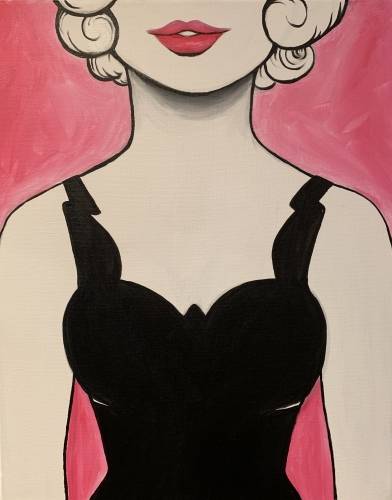 Paint Nite: Classic Darling
---
---
---
The Original Paint Nite: Unleash your inner artist
NOTICE: A VALID I.D. OR DRIVERS LICENSE MUST BE PRESENTED AT YOUR EVENT TO VALIDATE YOU ARE 21 OR OLDER.
No experience required! Just follow along while our Social Painting Instructor guides you step-by-step through the featured painting in about two hours. If you're feeling creative, change the colors to suit your décor or go completely rogue. We provide all the painting supplies: a 16"x20" canvas, acrylic paint, brushes, smock, music, and a good time.
Come out early to enjoy drinks before we get started, just let them know you're with Paint Nite. Secure your seats 45 minutes before start time, especially if part of a large group. Drinks are available for purchase from the venue and NOT included in the ticket price. NO BYOB.
Events are for adults, 21+ only.
WARNING: Paint Nite events are held at bars and restaurants and are for adults 21 and over because of the use of profanity, adult content, and because of the drinking atmosphere. Our motto is 'Drink Creatively' - Please be advised that there is no intent to offend but events are not suitable for anybody under the age of 21. Thank you! Have a great time.
Help keep your artist from becoming a starving one - tips are appreciated.
Your location

Prohibition
PROHIBITION is a 1920's themed bar in the heart of the Salt Lake Valley, We are conveniently located right off of I15 & 215 right next to Fashion Place Mall, only 50 yards from Nordstroms. We have an incredible and eclectic menu that includes everything from Mushroom Swiss Bison Burgers to Moon Shine Cherry Wagyu Steak. Our Craft Cocktails are all made with fresh squeezed juices and ingredients and are made with love. All 16 of our Draught beers are LOCAL, and we have 60+ more options in the bottle. If you are looking for a higher caliber night life experience, look no further. We will see you soon. Table Reservations are recommended 801-281-4852 Check out their website here - http://www.prohibitionutah.com/ Check out their food menu here - http://www.prohibitionutah.com/food.html Check out their Facebook page here - https://www.facebook.com/ProhibitionUtah/
Your host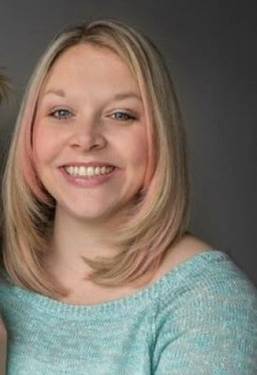 Tiffany has been culturing a love of all things "Arts and Crafts" from a very young age. Her passion is in the creative aspects of life. She is always experimenting with new mediums and subjects but she believes portrait work has always been her forte. Besides the time she is able to dedicate to her artwork she loves to sew, bake, read, listen to audiobooks and podcasts, watch TV shows and Movies and most of all spend time with her amazing family and friends! She also does CrossFit and Kickboxing and tries to find time for a run here and there. Being a mom to two spirited little girls means Tiffany doesn't have a lot of "extra" time. But you can bet in the few spare moments she has between the time her girls go to bed and she finally gives into sleep herself you can find her painting, drawing, making or baking something! If you ever hear her utter the words, "I'm just going down to my craft room for a few minutes…" don't expect to see or hear from her for several hours. Tiffany believes that everybody is an artist in their own right. She loves the sense of accomplishment you get when you finish a piece of art and she loves that PaintNite helps bring that sense of accomplishment to people of all walks of life. She is honored that she will get to be a part of that process!