The Original Paint Nite: Unleash your inner artist

The Original Paint Nite: Unleash your inner artist

NOTICE: A VALID I.D. OR DRIVERS LICENSE MUST BE PRESENTED AT YOUR EVENT TO VALIDATE YOU ARE 21 OR OLDER.
No experience required! Just follow along while our Social Painting Instructor guides you step-by-step through the featured painting in about two hours. If you're feeling creative, change the colors to suit your décor or go completely rogue. We provide all the painting supplies: a 16"x20" canvas, acrylic paint, brushes, smock, music, and a good time.
Come out early to enjoy drinks before we get started, just let them know you're with Paint Nite. Secure your seats 45 minutes before start time, especially if part of a large group. Drinks are available for purchase from the venue and NOT included in the ticket price. NO BYOB.
Events are for adults, 21+ only.
WARNING: Paint Nite events are held at bars and restaurants and are for adults 21 and over because of the use of profanity, adult content, and because of the drinking atmosphere. Our motto is 'Drink Creatively' - Please be advised that there is no intent to offend but events are not suitable for anybody under the age of 21. Thank you! Have a great time.
Help keep your artist from becoming a starving one - tips are appreciated.
Your location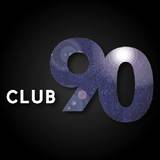 Club90
There's something for everyone...and it's at Club 90! Sandy's Club 90 is big: two floors, a stage and dance floor for the karaoke crowd on Thursday nights and live music on Fridays and Saturdays, a 150-seat patio and a newly remodeled game room that features not only five pool tables but numerous wild game and fish mounts on the walls. Game days are also a big deal here. But for manager George Lowe and anyone with an appetite, Club 90 is all about the best in food and drink at unbeatable prices. WE HAVE EVENTS EVERY DAY OF THE WEEK! Mon: Football on the Big Screens & Trivia Night with Club 90 "Cash" Tue: Karaoke with progressive Cash Prize - NO COVER! Wed: Live Band Auditions/Open Mic (call to inquire about performing)... Thu: Utah's ONLY Live Band Karaoke with This Is Your Band, where YOU are the lead singer! NO COVER! Free Texas Hold'em with Cash Prize! Fri & Sat: Utah's Best Live Bands - Only $5 Cover! Sun: Football on the Big Screens - Home of the Steel City Mafia! Visit our website, to see our Full Calendar and Special Events listings! We also have private rooms for your meetings, parties, and special occasions. Let us cater your event - we'll work with you to design the perfect menu! Call Rachelle or George at (801) 566-3254 for more information. Visit their website here - http://www.club90slc.com/
Your host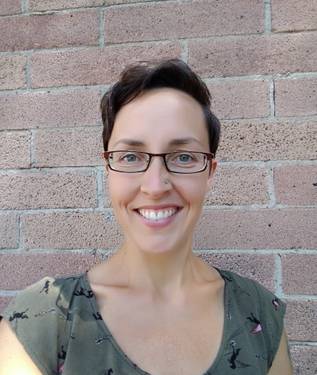 Tasha has always loved to draw and create. As a child she filled sketchbooks with Disney characters. As an adult she has been commissioned to do custom pencil portraits, and in her spare time, intriguing original works. Tasha enjoys experimenting and creating with all types of media including pencil, colored pencil, ink, pastel, watercolor, and of course, acrylic paint. She believes that everyone is an artist and she's honored that she can help people tap into that creativity at Paint Nite events. She can't wait to paint with you!