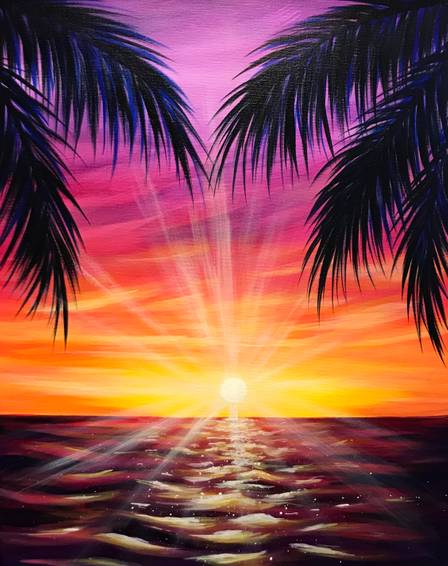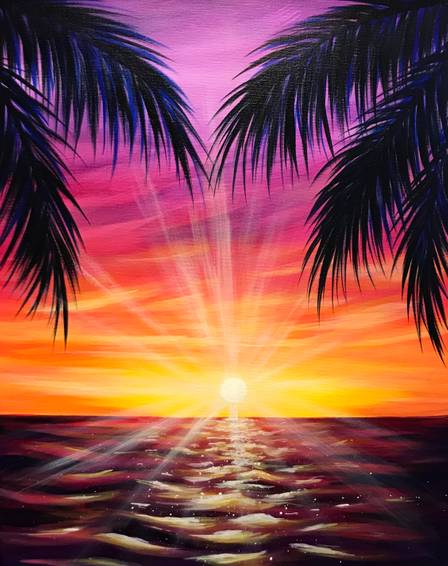 Paint Nite: Searing Sunset
---
---
---
The Original Paint Nite: Unleash your inner artist
Join us on TUESDAY, APRIL 28th at 7pm at PIER 49 PIZZA in Springville for another great Paint Nite event!
MAKE SURE TO ARRIVE AT LEAST ONE HOUR before the event starts so you have plenty of time to order and enjoy the delicious sourdough crust pizza Pier 49 has to offer! NEW! Pier 49 in Springville is now selling authentic Vietnamese PHO. Definitely something to try, it's delicious! All fresh ingredients. mini, small, and large sizes.
Once you've had some dinner, find a spot to sit and settle in for 2 hours of creative therapy! You will definitely have a great time!
Use promo code SAVE10PROVO to get tickets for only $25!
Please remember to TIP your artist! A starving artist is a sad artist!
Your location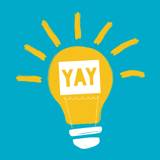 PIER 49 PIZZA in Springville
At Pier 49 Pizza, we have only one goal – to help you Fall in Love with Pizza Again! We do it by offering more Specialty Pizzas, more Specialty Sauces, a bigger variety of ingredients, and by hiring the best people we can find. We guarantee your experience will be a great one. In fact if you don't absolutely love your meal, or if your experience with Pier 49 is anything less than satisfactory, we promise to make it right, whatever it takes. This is a Non-Alcoholic venue, and outsife food and drinks are not permitted. In 1991, Pier 49 fired up its first oven. More than two decades later, our quest and passion remains the same: Create the most mouthwateringly delicious gourmet pizzas. We're sure you'll agree with the critics and our guests: Pier 49 is the best…anywhere! Savor our famous sourdough crust, premium mozzarella and five imported cheeses. Revel in our seven sumptuous sauces and 21 exceptional toppings. Our myriad of options will please every member of your party. Choose from our 17 delectable specialty pizzas. With names like Fisherman's Wharf, Lombard Street, and Alcatraz — each recipe is as unique as the San Francisco landmark that inspired it. Prefer to create your own masterpiece? Be our guest! Whichever pie you choose, we're confident you'll conclude our pizzas are the ultimate fusion of succulent ingredients and culinary art: a rare combination at such a great value. So when you want a break from the ordinary, remember: You're just minutes away from Pier 49. Whether ordering take-out, delivery, or dining in, our courteous staff treats you like aVIP. Go ahead: Close your eyes, take a bite, envision the majesty of the Golden Gate Bridge in the foggy distance, and "Fall In Love With Pizza, Again!"
Your host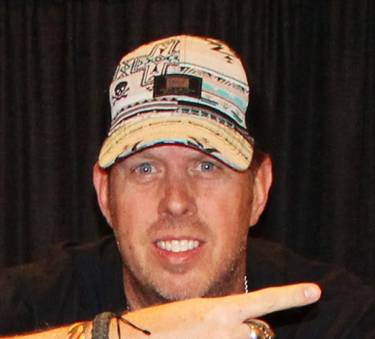 A lifelong resident of Utah, Patrick Kendall has been involved in art and creativity his entire life. Early artistic inspiration came from his father, followed by an obsessive interest in MAD Magazine, Amazing Spider-Man comic books and classic Universal monster movies. Patrick has made a name for himself in the horror art world as the "Mad Creator of Bottle Cap Monsters". He paints incredibly detailed portraits of famous monsters inside bottle caps using acrylic paint. When he isn't busy painting portraits of monsters inside bottle caps, Patrick can usually be found doing airbrush art, special FX makeup work, or creating new nightmares with pen and ink. Creativity and art are the driving forces in his life, and he is passionate about sharing his love of the arts with others. Patrick loves spending time with his wife Mimi, his 3 kids Christian, Brandi, and Katie, and his rambunctious border collie Leia. Patrick is looking forward to interacting with others at Paint Nite events to help bring to the surface their inner artists, and above all, just having a lot of fun through creativity!