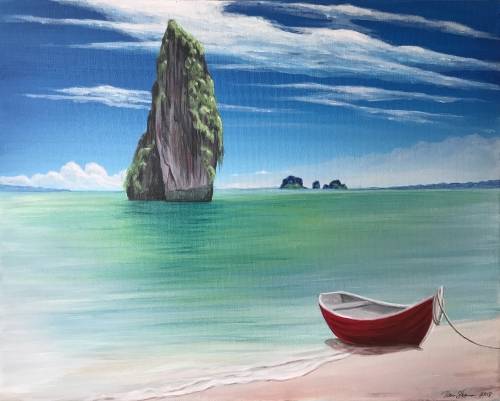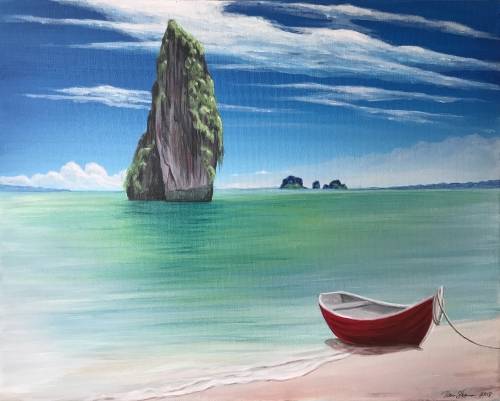 Paint Nite: Tropical Beach Escape
---
---
---
The Original Paint Nite: Unleash your inner artist
Feeling the need for some creativity? Join us at STRAP TANK BREWERY in Springville on Monday, MAY 18th at 7pm and we'll put our paintbrushes to the test by painting this picture!
Make sure to arrive at least 1 HOUR before the event starts. Strap Tank is ALWAYS busy, so if you want to get dinner, PLEASE get there early! you can also save your seats if you have a large group and want to sit together!
Use promo code SAVE10PROVO to get tickets for only $25!
DON"T FORGET TO TIP YOUR ARTIST! A STARVING ARTIST IS A SAD ARTIST!
HOPE TO SEE YOU THERE!
Your location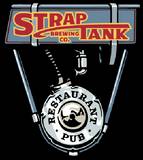 Strap Tank Brewing Co.
Strap Tank Brewing Co. is as unique as its namesake, the 1907 Strap Tank Harley-Davidson Motorcycle. One the earliest models in Harley-Davidson's evolution of the American made "power-cycle" (now known as motorcycle), the strap-tank represented a first in design and innovation. Strap Tank Brewing Co., in Springville, UT, holds true to that vision, as Utah County's first craft brewery, restaurant and pub. Opening in May of this year, the brewery will hand craft fine ales and lagers to pair perfectly with the made-from-scratch menu available in Strap Tank's 300 seat restaurant and pub. Meticulous attention to detail in the design and construction of the 10,000 square foot restaurant make Strap Tank a destination, not merely the home of Utah County's best fresh-made beer and unparalleled food. Special attention has been given to ensure a family friendly atmosphere. Strap Tank Brewing Co.'s mission is to be an integral member of Springville's "Art City" community.
Your host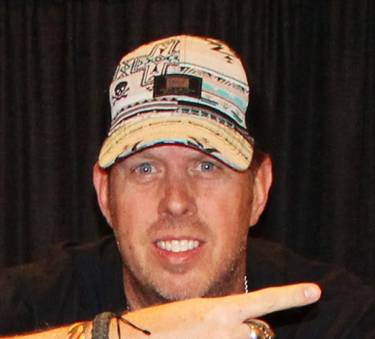 A lifelong resident of Utah, Patrick Kendall has been involved in art and creativity his entire life. Early artistic inspiration came from his father, followed by an obsessive interest in MAD Magazine, Amazing Spider-Man comic books and classic Universal monster movies. Patrick has made a name for himself in the horror art world as the "Mad Creator of Bottle Cap Monsters". He paints incredibly detailed portraits of famous monsters inside bottle caps using acrylic paint. When he isn't busy painting portraits of monsters inside bottle caps, Patrick can usually be found doing airbrush art, special FX makeup work, or creating new nightmares with pen and ink. Creativity and art are the driving forces in his life, and he is passionate about sharing his love of the arts with others. Patrick loves spending time with his wife Mimi, his 3 kids Christian, Brandi, and Katie, and his rambunctious border collie Leia. Patrick is looking forward to interacting with others at Paint Nite events to help bring to the surface their inner artists, and above all, just having a lot of fun through creativity!