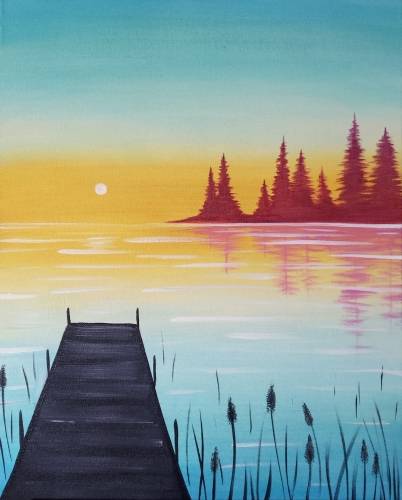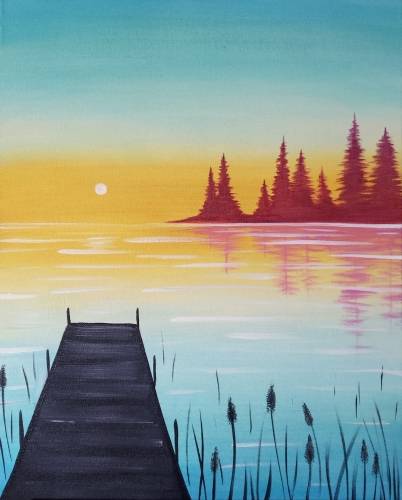 The Original Paint Nite: Unleash your inner artist
Your next night out just got a whole lot more creative. At the Original Paint Nite, you'll surprise yourself with what you can do in just two hours when you go from blank canvas to completed masterpiece, all while enjoying wine, snacks and upbeat tunes at your new favorite local venue, Palette22. No experience necessary, our master artist Jason Good will walk you through all the steps and entertain you along the way. Come out early for extra drinks and a bite to eat and make a night of it! At Yaymaker, we are all about helping you connect and create, share new experiences, and make memories!
Your location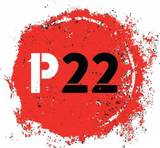 Palette22
Palette22 offers an incredible combination of modern street food spanning the globe served in a bustling art studio & gallery atmosphere. Wrapped in the original Art Deco building from 1943, the interior of Palette 22 has been designed to look like an industrial artist's studio. Everywhere you look, there's something interesting to see. Our team includes artists, musicians, students, parents, dreamers, mathematicians, scientists, and most of all – enthusiastic, friendly people that want to make your experience at Palette 22 exceptional. Our chefs have traveled the world to find incredible flavors, ingredients, street food, signature cuisines, and they've brought what they found to the menu at Palette 22. Explore that menu here: http://www.palette22.com/our-menus/
Your host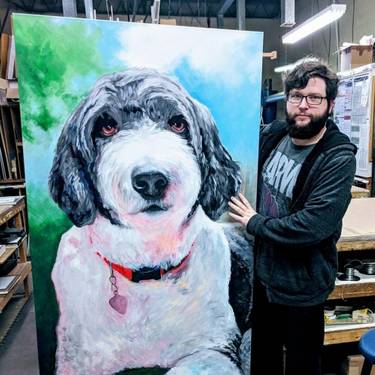 Jason is a full-time painter living in Arlington, VA. He also creates digital corporate art and portrait illustration. Jason's interest in art started at a very early age. He would record episodes of The Simpsons so he could pause the tape and draw the characters from the screen. Fast forward a decade to George Mason University where Jason completed Art Studio courses with a concentration in figurative oil painting. After working for two years at a gallery in Alexandria, VA doing framing and commercial artwork, he now paints and instructs as a full-time artist. He is inspired by the forms, colors, and design of the world around him. He also finds inspiration from song lyrics and video games for his abstract work. His favorite part of painting is finding out what everyone else sees in his work. Once the paintings are finished and on the wall he is more interested in what everyone else sees, rather than what he intended. It's what he enjoys about abstract art, the idea that someone is going to have to stare and think about what they see and what it means to them.