Yaymaker Laboratory
The Yaymaker Innovation Lab is full of surprises. You never know what you'll find inside the lab: it could be custom ukulele making (and playing), drone building (and flying), cookie decorating (and eating) or something else completely unexpected. Lab events can show up anywhere, so stay on the lookout!
Your location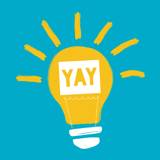 Starbucks Lacey
Join us for Starbucks A wide selection of coffee and beverages as well as some great selections of food available for purchase.Website
Your host
Verified Make a Mosaic Guest
The host was fine. Everything else was a mess! The project was not the one I signed up for. The material was garbage. Not even able to do the project successfully. Worst experience!
View Gwen Whittaker's Profile