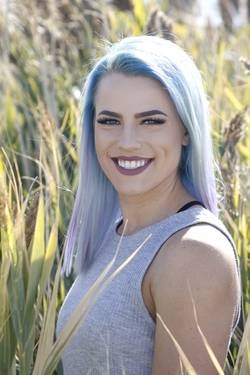 Alayna Eiting
---
Hosting since October 2015

317 events hosted
---
Hi there!
Ever since I was little I have had an interest in the arts, and I knew that I wanted to
pursue my love for visual art. I decided to attend the University of Utah, and I
graduated with a Bachelor of Fine Arts, emphasis in painting and drawing in May of
2015. It was a great experience and it only deepened my already great appreciation
for the arts, which I hope to share with anyone and everyone. My favorite medium is
oil paint because I enjoy how it glides across the canvas, but acrylic is wonderful
considering it only takes a few minutes for a layer of paint to dry making the
painting process that much quicker. I enjoy painting anything from portraits to
landscapes and I strive to capture realism in all of my paintings. I think that art, in
any medium, is an important part of life because it allows the right side of our brain to
wander and create something out of nothing, so let's paint!