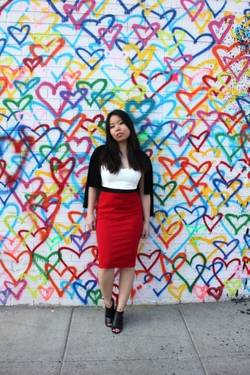 Alice Park
---
Hosting since June 2016

160 events hosted
---
Use promo code YAYALICE for $10 off ANY YayMaker event, anytime!
I have always loved arts & crafts as a hobby, and helping others create their own masterpieces brings me great joy. You do NOT need a formal art background of any sort to attend my classes! I certainly don't have one. I went to school for economics, and now I'm here in an art field--exactly what my parents wanted, I'm sure.
I graduated from Virginia Tech in 2012 (go Hokies!) with 3 bachelor's degrees (in Economics, Psychology, and Philosophy) and a minor in music. I do have a full-time gig--I am a contract specialist with the Defense Health Agency procuring health services and medical equipment/supplies for veterans hospitals in the national capital region. I am also a local musician (singer/pianist). I regularly perform for weddings, galas, open mics, senior homes, and have sang at a couple of NBA games and Congressional/Presidential events. I also love baking, and have been known to go on random cake-pop and cookie baking sprees. I was born & raised in northern Virginia (where thankfully I could still hang onto my Korean roots), and I now live in Fairfax with my two senior dogs--a long-haired dachshund and basset hound mix named Hambone, and a golden retriever and chow chow mix named Casserole!
instagram: @yoooooalice
YouTube: @alicejpark90
LinkedIn: Alice Park