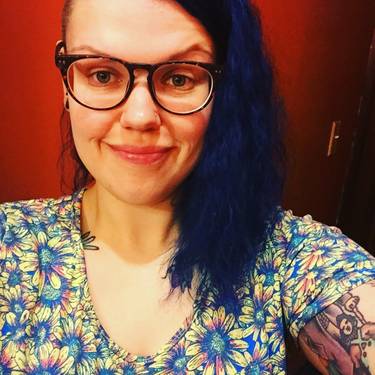 Alyssa Velk
---
Hosting since June 2016
274 events hosted
---
"Alyssa graduated in August of 2013 from SUNY Fredonia with a bachelors in Both Visual Arts and English. Art and creativity have always been a huge part of her life. Ever since she was little she would say "I wanna be an artist when I grow up!" and now that dream can finally become a reality.

If you don't find her serving up (and sipping) your favorite coffee at The Upper Crust in Fredonia or teaching a Paint/Plant Nite class, she can usually be found with friends, at home with her cat, reading book, or getting tattooed. =)

She is super excited to be a part of the Paint Nite team!"