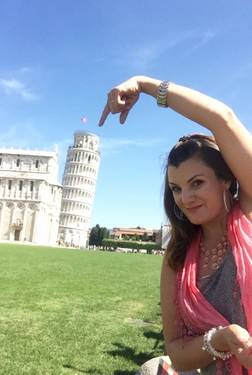 Amanda Bredlow #TeamSongbird
---
Hosting since April 2016
9 events hosted
---
Amanda has been fascinated by color her whole life. As a child, she loved to express herself through paint,
and took 1st prize in several local art contests. She is inspired by travel and changes in scenery, and has
traveled across the globe, visiting over 30 countries. For a brief time she lived in South America, one of
the most colorful places on the planet. She loves to salsa dance, invent new recipes, and play sports
involving adventure. For the past 6 years, she has applied her creative skills to Marketing for various
tech companies in the Seattle area. If she's not at Paint Nite, she's creating other crafts, playing sports
(like soccer, snowboarding or at the gym) or painting on her own.
One of her favorite quotes is by Pablo Picasso: "Every child is an artist. The problem is remembering how
to be an artist as an adult."