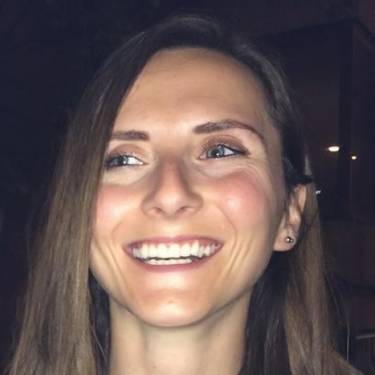 Ashley Loehndorf
---
Hosting since December 2016

348 events hosted
---
Ashley has been with us for 3 years now!
She has been in love with all mediums of art forever and comes from a very creative family! She paints abstract acrylics and has many styles.
In her spare time, you can catch Ashley painting or at the Dog Park with her furry pals; Jeter and Frida. Ash loves to travel; whether it be to a sports game, to be a beach bum, backpacking or a last minute road trip to hike or camp.
Join her for a night of drinking creatively and get your paint on