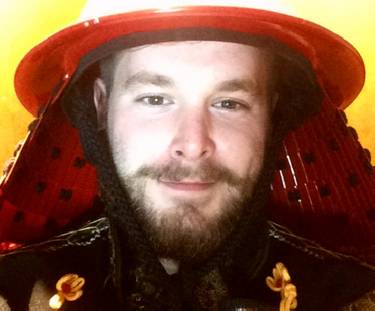 Brendon Polley
---
Hosting since November 2017
114 events hosted
---
Brendon Polley is a mixed media artist whose focus is on having fun, getting messy, and taking a few risks! A graduate from OCAD University with a Bachelor of Fine Arts in drawing and painting, Brendon is currently working towards his teaching degree to become a high school art teacher. Working mostly with acrylic on canvas, Brendon continues to explore other mediums such as utilizing watercolour, collage, and experimenting with wood, metal, and fabrics in sculptural installation projects.

His art, although heavily focused on the process of painting, is a direct reflection of, response to, and reworking of his surroundings. Feel free to ask him any crafty questions and he will gladly provide you with his artistic insight.
So come on out and enjoy a night filled with laughter, excitement, and paint in a safe and carefree environment!