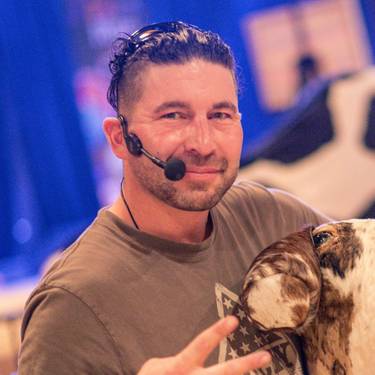 David Daykin
---
Hosting since February 2016

2 events hosted
---
Warning: Potty mouth, sexual innuendos, loud music, and insane fun!!
\n\n
David Daykin, one of Paint Nite's most experienced Artists, was born and raised in Somerville, Massachusetts. He would definitely be considered one of the more energetic artists in the Paint Nite / Plant Nite world. He has been described from his friend as having a blue collar mentality with an artsy side. A welder/fabricator/mechanic backround and a DJ/artist/alcohol connoisseur at night, he always finds art in everything he does.
\n\n
He prefers his events to be pumped up and fun, like the music he plays. Chances are you will hear a song you love that you haven't heard forever. Even though some of his events can get a little wild, he takes pride in his ability to coach you through your garden, making sure you leave with a piece above your expectations. David wants his guests to have fun, let loose, and create something!
\n