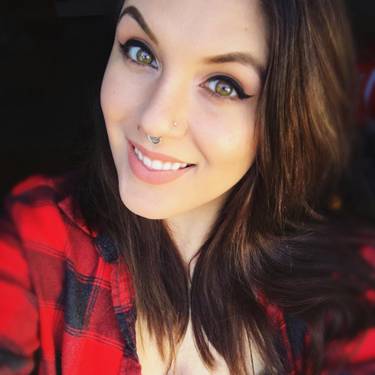 Elle Ortiz
---
Hosting since April 2018
182 events hosted
---
Hi there, my name is Elle! I am a full time florist by day and Paintnite teacher by night. I am so appreciative to have these jobs which not only enable me to be creative, but to help bring people joy! In my free time I love painting realism portraits, attending gallery shows, puttering around in my garden, and singing karaoke. Simply put, art (in all its splendid forms) is my life.
I am a firm believer that everyone is a little bit of an artist and that spending time creatively is good for the mind, body, and the soul. Whether you're a Paintnite newbie or a celebrated artist, Paintnite events are really the perfect place to unwind, let loose and embrace your creative side!
It is my sincerest wish that in my class I can help you find a sweet reprieve from your daily hustle and bustle. Paintnite is the ideal place for anyone looking to share a drink, share a laugh, and share their unique artistic talents! So come have a drink with me, I cant wait to share my passion for creative expression with you!