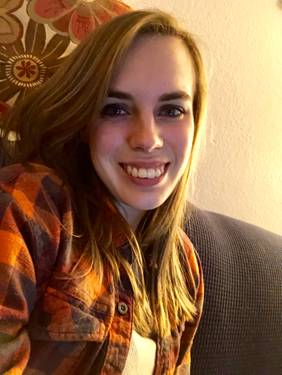 Erika Fitzpatrick
---
Hosting since January 2018

121 events hosted
---
Erika is an artist in many crafts. She has been paiting for about 7 years, drawing for 20, and writing for even longer. A resident of Salem, she is a high school Language Arts teacher, a creative writer, and an artist. She graduated from Western Oregon University with an MAT, a BA in Writing, a BS in psychology, and minor in studio art.
In her free time, she enjoys hiking, spending time with her animals, and creating something new and beautiful. Erika believes that everyone can learn new skills with enough dedication, study, and practice, and this is the attitude she projects into her classrooms. Paint nite is another teaching outlet where she can give people the confidence to try something new and learn while having fun.
Recently, Erika has been exploring the skill and creativity of scratch art and hopes to add it to her list of craft skills.