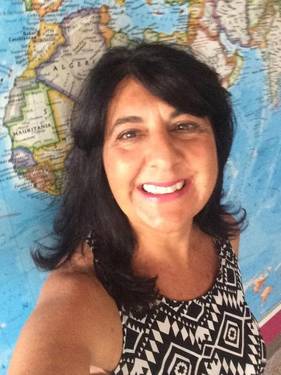 Gail McClure
---
Hosting since December 2017

200 events hosted
---
I am an illustrator-artist who also spends her afternoons leading bright young minds at a dynamic afterschool program. Originally from New York, I graduated with a BFA in Illustration from Syracuse University and lived in Manhattan for many years before following the sun to LA. I love helping people express their creativity and discover new things about themselves.
The Japanese sensibility of "wabi-sabi", appreciating the beauty of things imperfect, impermanent, and incomplete, is something I embrace when I create art, and is what I hope to share as we paint together with joy and abandon, sprinkled with laughter and good fun!
Enjoy a unique, one-of-a-kind experience creating your work of art with me during a fun-filled night of painting, drinking, & socializing!