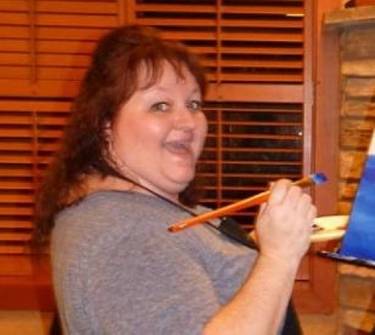 Jocelyn Oliver
---
Hosting since February 2017
119 events hosted
---
Jocelyn Oliver is a commissioned artist and interior designer with a passion for creating art, home accent and decor items.
She has completed multiple private murals and contract pieces. Born and raised in Sault Ste Marie, with the natural beauty of the area, Jocelyn found that wildlife and landscapes are her favorite subject matter. Jocelyn also has an enthusiastic approach to antiques and re purposing just about anything she can get her hands on. With an interest in woodworking, her creativity has no limits!
She's looking forward to sharing her passion with more people in the Soo!
"It doesn't have to be expensive to look fantastic!"