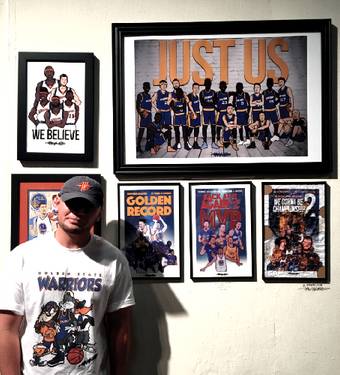 Joe Wallace
---
Hosting since July 2018

133 events hosted
---
Joe Wallace is new to the Paint Nite game, but he is no rookie to supplying a solid art piece, and a great time! He keeps it cooler than the other side of the pillow with nothing but good humor, good music, [some good drinks] and all around good vibes.
Now you won't be Picasso after Joe's class. But even if you've never painted before in your life, he'll make you comfortable to really believe that you are a better artist than you ever thought you were with a painting to prove it. A truly unique experience with a "story on a canvas" to always remember it by.
Joe's here to show you that with a positive attitude and a good spirit, you can create way better than you can without them. From jokes to pro-tips…from beginning to end. Without a doubt, a fun time for artists of all levels.