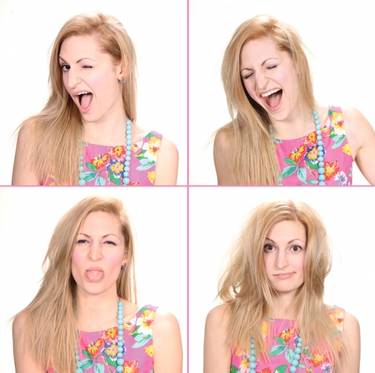 Joey Condotta @PaintNitePeel
---
Hosting since February 2016
19 events hosted
---
Once upon a time in the growing town of Brampton, a small blonde-haired girl posed her stuffed animals for crayon and marker drawings! Ever since that day in the 80's, a bubbly and colourful artist was born!
After many years of growing and bad class photos, Joey hopped-off to post secondary school to get an Honours Degree in Visual Arts and a certificate in Interior Decorating!
Joey paints and draws in a colourful, graphic style - taking breaks to pump iron, drink the most ridiculous fruity cocktails she can find, and squeeze plushie toys while watching animated films.
Joining Paint Nite means Joey can now share her creativity, her quirky-fun personality, and her love of bonding through alcohol with new and amazing peeps!
Take a peek at the emerging artist's artworks here > www.josephinecondotta.ca