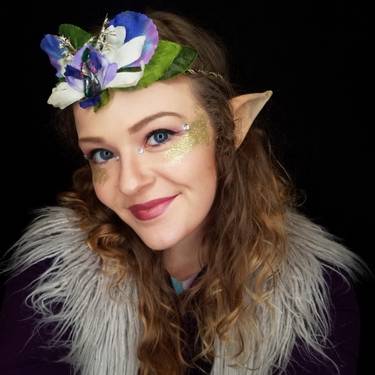 Kacie Woeber
---
Hosting since October 2016

430 events hosted
---
Kacie has a huge love for acrylic painting and loves teaching the therapeutic benefits of creating art with others! She is a full-time student at Portland State University, working toward her degree in Art Therapy. She loves to celebrate everyone's own unique style in creating art and strongly encourages personal creativity. She loves to hear other's backgrounds in art and how they create art now, whether they are brand new to painting or have been painting for years. Kacie strongly believes that painting is for everyone and supports each and every painter on their own artistic journey.
Kacie is available for commissions and also does face and body painting for festivals, kids events, birthday parties, corporate events, concerts, weddings, fundraisers and more! For more information, contact her at kaciechromatic@gmail.com
Kacie has also been a fire dancer for 5+ years and performs for concerts and other special events! You can contact her email for more information.
*To see her artwork, visit her on social media!*
-> Facebook.com/KacieChromatic
-> Instagram.com/KacieChromatic
-> YouTube.com/KacieChromatic
***KACIE DOES NOT HANDLE TICKET QUESTIONS*** Email Hello@yaymaker.com for ticket questions. =)