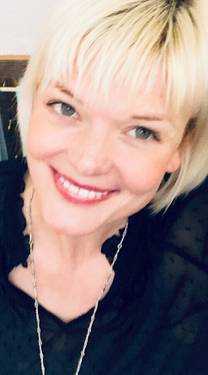 Linsey Ann
---
Hosting since October 2015

532 events hosted
---
Artist formally trained in painting and illustration whose primary focus emphasizes non-toxic acrylic paint. "My subjects range from representational figurative to abstract and surrealistic landscapes (or pretty much anything that inspires me!) I love art because it has the ability to engage the senses and has been a constant throughout my life. Also when able, I enjoy traveling to distant lands to share and gather ideas and inspiration with various cultures."
Paint Nite is an exciting experience for every person, regardless of your artistic awareness or skill level. It is a wonderful opportunity to explore your creative side in a fun, relaxed and inspiring atmosphere
That is what you will discover at my events!

We just wanted to say thank you. "These have been challenging times for us all, and we wanted to take some time to say thank you for all the support and sticking with us. Be well, stay safe, we are all in this together."
- Yaymaker Support Staff