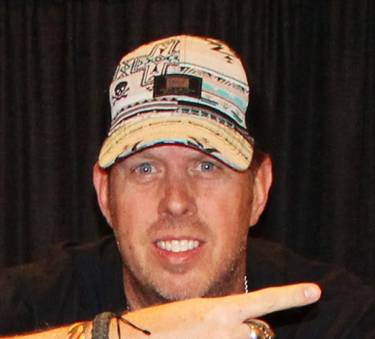 Patrick Kendall
---
Hosting since June 2015
753 events hosted
---

A lifelong resident of Utah, Patrick Kendall has been involved in art and creativity his entire life. Early artistic inspiration came from his father, followed by an obsessive interest in MAD Magazine, Amazing Spider-Man comic books and classic Universal monster movies. Patrick has made a name for himself in the horror art world as the "Mad Creator of Bottle Cap Monsters". He paints incredibly detailed portraits of famous monsters inside bottle caps using acrylic paint.

When he isn't busy painting portraits of monsters inside bottle caps, Patrick can usually be found doing airbrush art, special FX makeup work, or creating new nightmares with pen and ink. Creativity and art are the driving forces in his life, and he is passionate about sharing his love of the arts with others.

Patrick loves spending time with his wife Mimi, his 3 kids Christian, Brandi, and Katie, and his rambunctious border collie Leia. Patrick is looking forward to interacting with others at Paint Nite events to help bring to the surface their inner artists, and above all, just having a lot of fun through creativity!