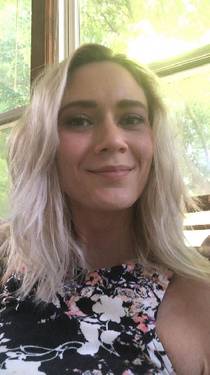 Paula Loomis
---
Hosting since September 2018

1 events hosted
---
Paula Loomis paints in a signature nebula style that draws upon the beauty of the cosmos to lend an element of the imaginary and fantastic to her subjects. Her art is created with a focus on bringing light, positivity, and a sense of calm to the viewer while transporting them to another world. Viewers are encouraged to interpret her paintings in their own way, developing stories and ideas that are unique, adding to the meaning of a given piece. Her dreamlike paintings evoke a sense of magic and wonder, beckoning the audience to take a closer look and see if they can imagine themselves within this colorful universe.
With no formal background in the arts, Paula Loomis honed her skills practicing portraiture and studying works by artistic greats. In recent years she made the move to acrylics, beginning with abstract compositions and the influence of this time working in color and texture carries over to her current work. Now focused on surreal and symbolist imagery, Paula Loomis is a popular live artist in the Chicago area best known for her signature nebula paintings.
Paula's artwork can be seen at paulaloomisart.com or on social media under the handle PaulaLoomisArt.
Paula firmly believes that anyone can paint! She encourages students to explore their creative side and find their artistic expression through color. There is no better way to get started than in the company of good friends!