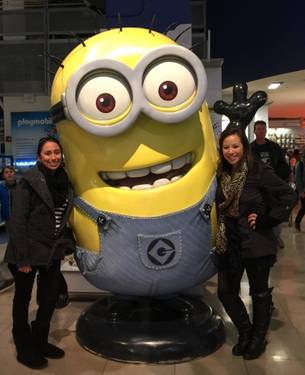 Rosemarie Lonce #Teamsmall
---
Hosting since May 2015

132 events hosted
---
I have always loved the arts
It encompasses freedom beyond belief
The ability to try so many things
And find yourself is such a relief
I started painting for Paint Nite
Spring 2014 was my first event
It is an amazing experience
All fun without stress or lament
You don't need tenure or ability
We show you how to do it all
It's not a class - it's a party!
And everyone has a ball
I paint because I love it
The chance to express who we are
And we come right to you!
In your local restaurant and bar
If you have any hesitation
Just try it once and see
And for additional savings
Use the coupon code "ROSEMARIE"
I cannot wait to meet you
We are going to have a blast
Bring your friends and family
And create memories that last