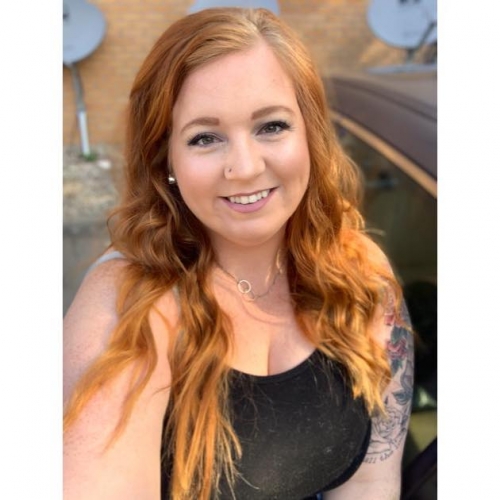 Ruth Lamb
---
Hosting since October 2019

4 events hosted
---
Hi there! I'm Ruth, but I know we'll become friends so go ahead and call me Ruthie! I'm a Communications major and a proud dog mom of a rescue dog who has become my absolute best friend! Volunteering within the community and attending live music are what I spend a lot of my time doing!
I've been doodling on my homework since the first grade, and spending most of my time creating things whether it's a painting, a sketch, a birdhouse, arranging fresh flowers or writing a new song on my guitar. Being creative is at the core of who I am. I am SO grateful and SO excited for the opportunity to share my passion for art with you!
I want to hold a space in my events that allows each and every person to relax from their day and enjoy themselves. Let's crank up the music, get the drinks flowing and let me show you that we are ALL creators.