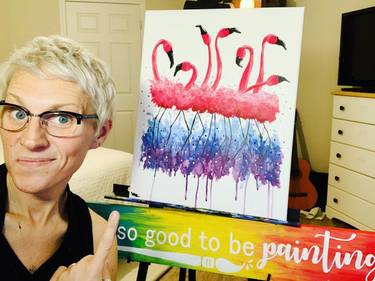 Vicki Sheerin
---
Hosting since August 2017

10 events hosted
---
Originally from the scenic state of New Hampshire, Vicki has been passionate about all things art since she could walk and talk.
Growing up, art was always an integral part of her education. In addition to winning many art awards over the years, she has continually been recognized for her artistic talents, not just painting, but drawing, sculpting and many other mediums. Naturally, this became a continuous theme of study throughout all her college years.
Although Vicki has primarily studied in becoming an art teacher, she very quickly realized that art needs to be present in all aspects of life.