Mother's Day is around the corner, so it's the perfect opportunity to show some love and appreciation to all the working moms in the office.
Mothers play a significant role in our lives and often juggle the demands of motherhood with their professional responsibilities (while trying to stay hydrated, exercise…!). They're like ducks—on the surface, they seem calm and collected, but they're paddling hard to keep everything (and everyone) running smoothly!
That's why taking time to recognize working mothers is super important, as these incredible women are often taken for granted.
There are many perks for businesses that include moms and make them feel appreciated, too. They often offer...
Unique perspectives to help companies understand customer needs and concerns.
High productivity and efficiency, having mastered time management and task prioritization.
Terrific problem-solvers! Skills honed at home can translate to the workplace, promoting a more innovative culture.
Higher job satisfaction, finding fulfillment in both their work and family life.
In this blog…
We're sharing creative ways to celebrate Mother's Day at work, from brunch to meaningful Mother's Day gift ideas.
So, if you're wondering how to celebrate Mother's Day in the office, stay right where you are! We've got everything you need to make this day extra special for all the mamas on your team.
Ideas for Celebrating Mother's Day at Work
Plan a Mother's Day Brunch
What better way to start the day than a delicious brunch? Organizing a Mother's Day brunch is an excellent way to recognize and appreciate working mothers. You can order some tasty treats, decorate the office with balloons and flowers, and create a festive atmosphere to celebrate this special day.
You want to offer various options to suit everyone's tastes: muffins, fruit, quiches or bagels. And don't forget about drinks! Mocktails and coffee are fantastic choices, or, if you really want to treat them…mom-osas.
Putting on a brunch shows employees you appreciate their hard work. Plus, it allows colleagues to bond and get to know each other better.
Give Out Mother's Day Gifts
Another great way of celebrating is by handing out small yet meaningful gifts to your female coworkers. This shows you recognize women's contributions and their significant role in your company.
Mother's Day gift ideas you could go for include:
A customized coffee mug
A plant that's easy to care for
A bunch of flowers
A book by a successful working mother
A scented candle
Pass Out Handwritten Mother's Day Notes
Your Mother's Day gesture doesn't need to be over the top or break the bank. A simple note letting your working mamas know they're crushing it will mean the world to them.
Collect Donations for a Worthy Cause
Many moms are known for their giving hearts, so what better time to give back to the community than Mother's Day?
You could consider organizations supporting single mothers, domestic violence survivors, or those needing healthcare services.
Collecting donations for a worthy cause benefits those in need and fosters a sense of community and teamwork. It's a brilliant opportunity to come together and make a positive impact while celebrating Mother's Day.
Engage Employees in Mother's Day Activities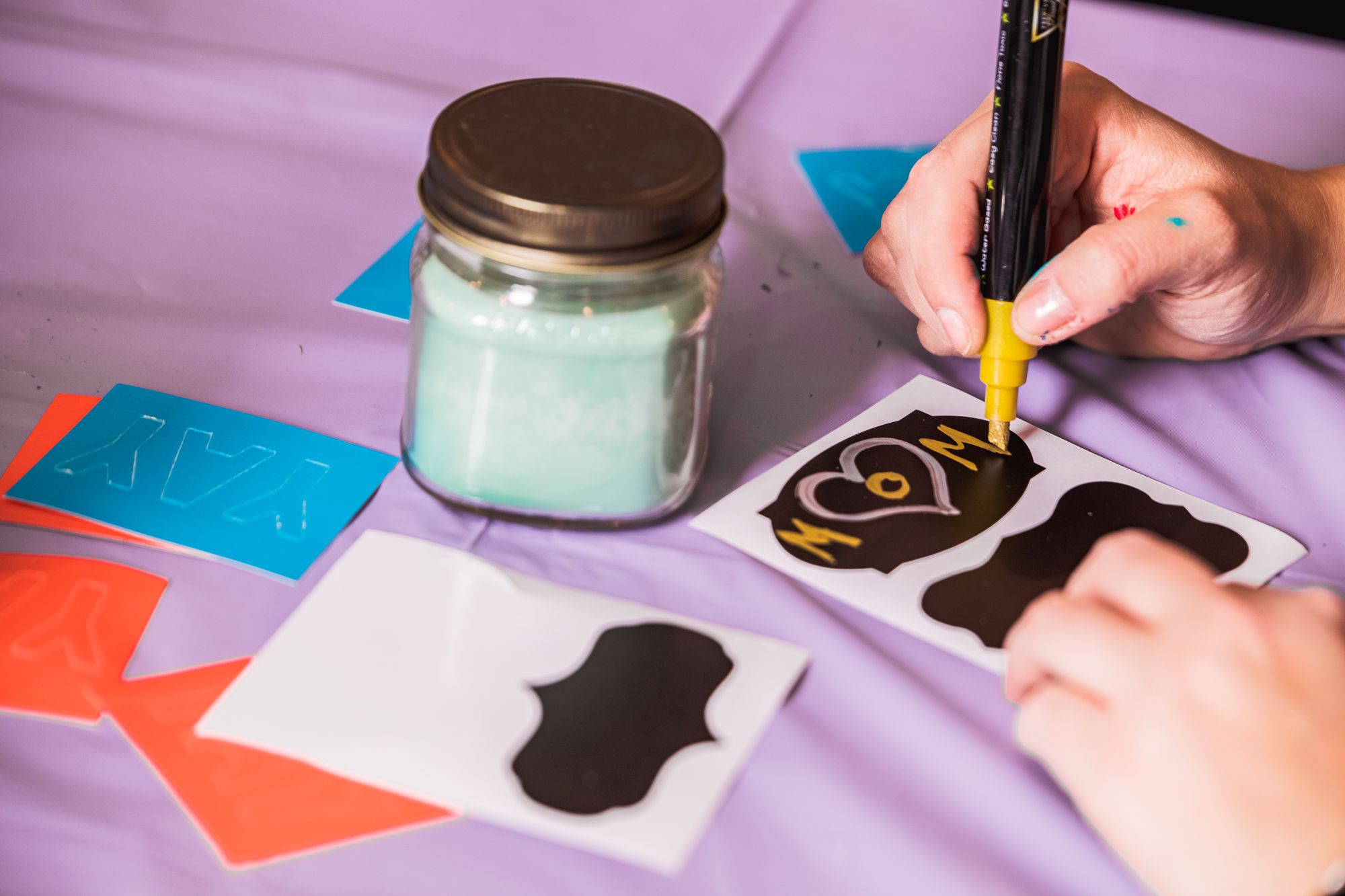 Involving employees in fun activities is a fantastic way to wish everyone a happy Mother's Day. You can really create a fun and collaborative atmosphere while showing your appreciation.
Employee engagement is crucial for any company to succeed. When employees are engaged, they feel more invested in the company and its growth.
You could plan a paint and wine party, mixology workshop or candle-making event.
Organizing Mother's Day activities involving your employees' families is also great!
Plan Lunch-and-Learn Sessions
Other ways to celebrate your awesome moms are lunch-and-learn sessions or activities promoting learning and communication among your teams.
You can invite successful working mothers to offer career advice and share their personal stories with the team. Or, you can organize a book club/movie night where employees can chat about work and life as working moms.
Give the Gift of Relaxation
After/during a long and hectic workweek, many moms would appreciate a moment to relax and unwind. However, finding the time can be challenging!
You can help with this in many ways, from organizing yoga or meditation sessions to bringing a masseuse into the office. You could also consider offering subscriptions to meditation or wellness apps.
Providing your employees with an opportunity to recharge their batteries can go a long way in displaying your appreciation. You show your employees you care about their well-being and encourage them to look after themselves.
Make the Day After Mother's Day a Paid Holiday
Working parents rarely get a day to themselves, and that's what many mothers would ask for. Because although family life can be amazing, balancing work and children is exhausting!
In fact, research shows 20% of full-time working moms say balancing work and family is very difficult. This is compared to 12% of full-time dads and 11% of part-time moms (Pew Research Center).
So why not make the Monday after the second Sunday in May a paid holiday for your working moms?
Recognize and Celebrate Moms' Achievements
Take the time to recognize and celebrate the achievements of all the moms on your team. Whether they've had a promotion, professional growth or just a job well done, acknowledging and celebrating their accomplishments is a great way to show appreciation.
This doesn't have to be elaborate or in front of everyone—a simple email will still go a long way to boost morale and promote positive company culture.
Everyday Ways to Support Working Moms
Flexible Work Hours
Offering flexible working hours is an excellent way to support moms in the workplace. Working mothers often juggle multiple responsibilities, such as childcare and household duties, and flexible hours can make this much more doable.
Being flexible shows that you value their contributions to the company and trust them to complete their work on their own schedule. This kind of trust and support can increase job satisfaction and employee loyalty. It's a win-win situation!
Remote Work
Working remotely has become increasingly popular and is especially beneficial for working mothers.
Allowing employees to work from home can provide flexibility and make it easier for moms to manage their professional and personal responsibilities. It can also reduce the stress associated with commuting and help mothers avoid taking time off for childcare emergencies.
Plus, providing remote options can increase productivity and employee retention.
Offer Parental Leave
This is another way to support working moms and help them balance work and family responsibilities. It gives new parents time to bond with their children without worrying about their job security or financial situation.
By offering paid parental leave, employers can show their commitment to supporting working moms and their families. It promotes a more diverse and inclusive office culture where all employees feel valued and supported.
Conclusion
In conclusion, celebrating Mother's Day in the office is a great way to recognize and appreciate your working moms' hard work. Plus, this recognition comes with a ton of benefits, from employee engagement and job satisfaction to overall productivity.
You can create a more inclusive and supportive work environment by…
Organizing brunches
Collecting donations for worthy causes
Providing employee gifts
Engaging employees in activities
Supporting moms through flexible working hours, remote work and family leave
Moms are essential to the workforce, so recognizing and celebrating their achievements is crucial. By supporting and empowering working women, we can all benefit from their talents, skills and perspectives.
So this Mother's Day, let's take the time to appreciate the moms working with us and show them our support.
Ready to plan a Mother's Day event for your office? Let Yaymaker help! Explore all our options and get in touch to find out more.